5 Reactions From Putin on Turkey Downing Russian Jet Over Syria
President Vladimir Putin has condemned the Turkish government for shooting down a Russian warplane over Syria, saying the pilot never violated Turkish airspace as claimed.
The Russian Su-24 was shot down Tuesday morning in the Hatay Province that borders Syria.
"Our pilots and our plane were not posing a threat to the Republic of Turkey," Putin asserted in a report from Sputnik News, defending his actions in Syria to combat the Islamic State.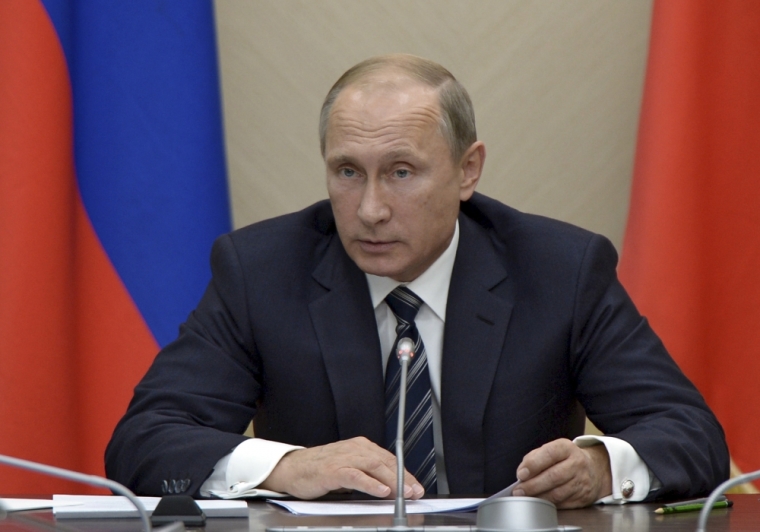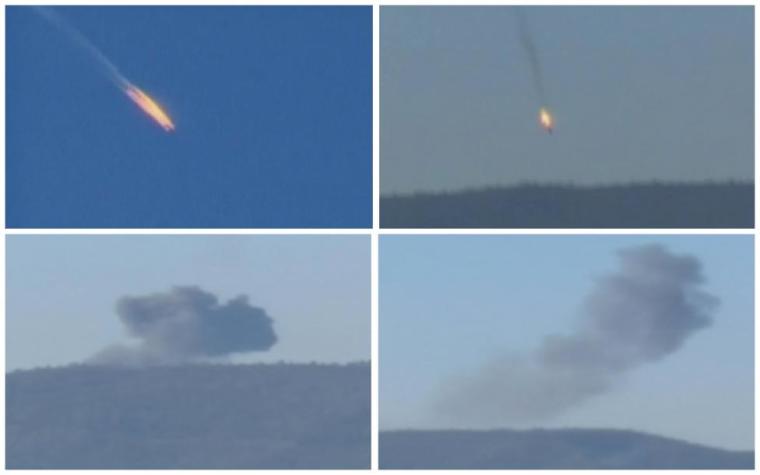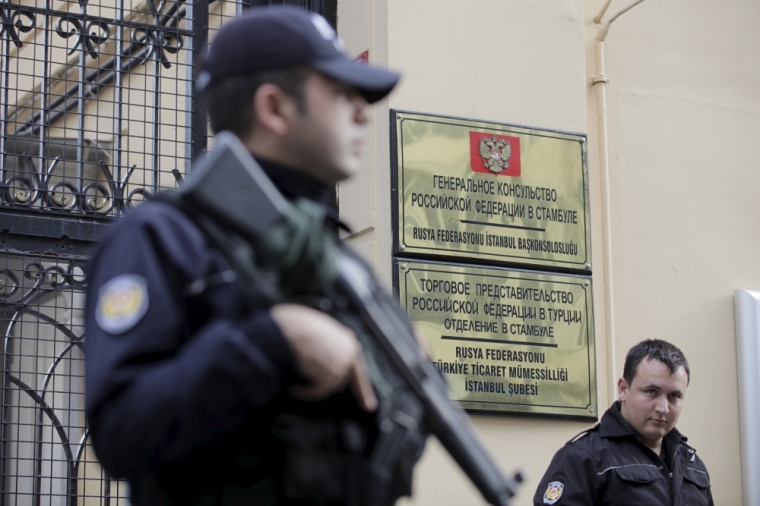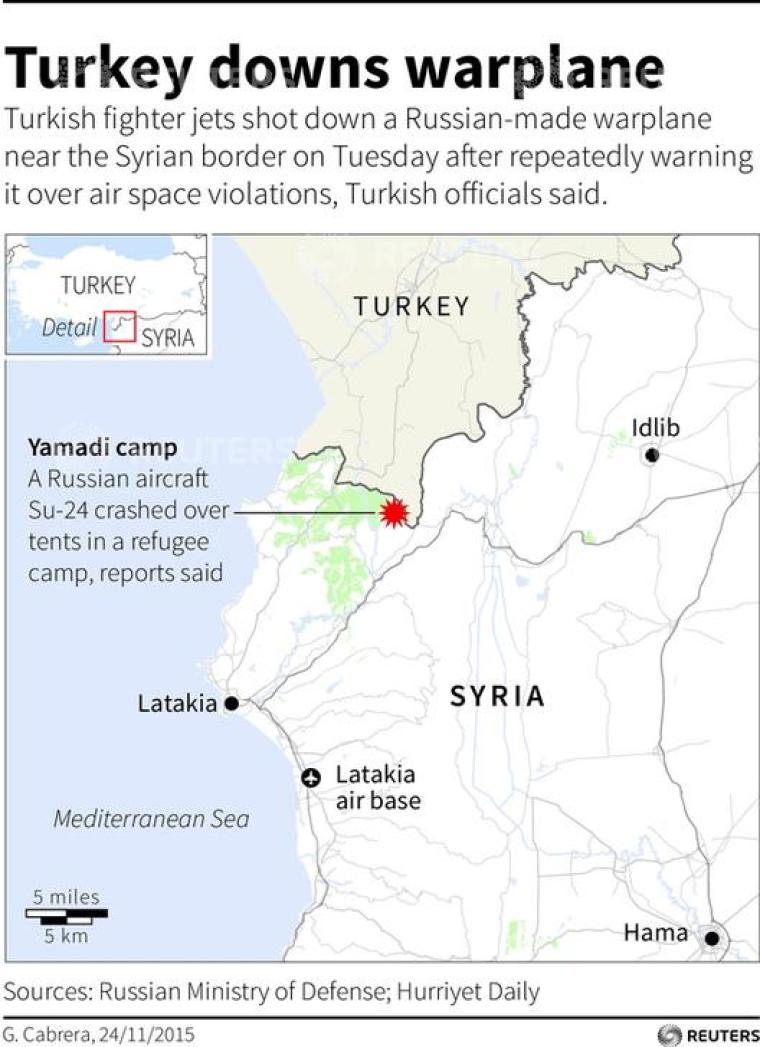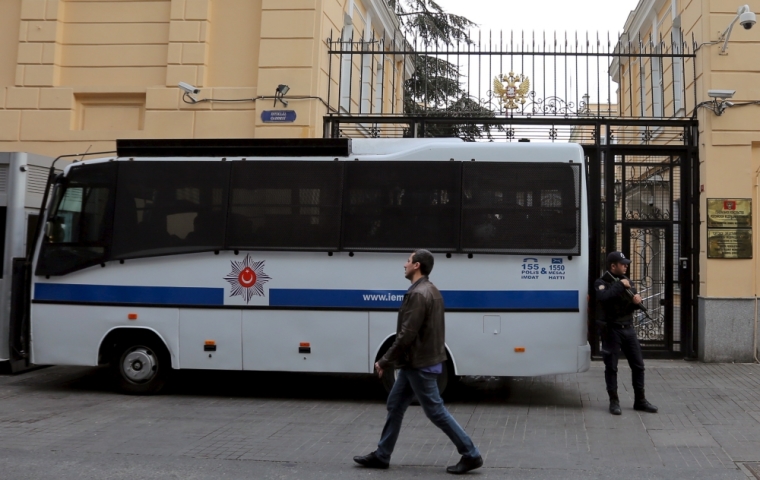 View Photos
Turkey claims it has warned Russia 10 times in the last few weeks to stop violating its airspace. Russia, however, has only confirmed that it lost contact with its pilots.
There have been multiple reports that both pilots parachuted out of the fighter jet but were shot dead as they descended. The shooting of the two men hasn't been confirmed by the Russian government.
The shooting down of the Russian warplane further complicates the world alliance against IS, which has been pressed by French leaders to increase airstrikes against the terror group following the Nov. 13 Paris attacks that killed over 130 people.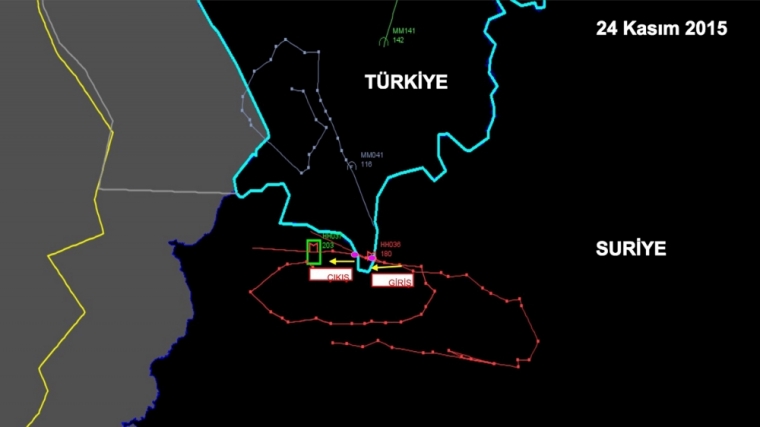 Here are five reactions from Putin and Russian leaders following Turkey's strike against their jet over Syria:
1. Putin called the action from Turkey, a key American ally, "A stab in the back by the accomplices of terrorists."
Putin believes Russia has been a leader in the fight against IS in Syria and has accused some countries in the West, including the U.S., of helping to prop up IS' reign of terror.
Western leaders, including President Barack Obama, have accused Russia of targeting non-terrorist related rebels fighting against the Assad regime and focusing too much on propping up the Syrian president's dictatorship.
2. Russia's Foreign Minister Sergei Lavrov has cancelled a scheduled trip to Turkey in response to the downed plane.
According to the BBC, Lavrov has told Russian citizens that Turkey is no less dangerous than Egypt when it comes to terrorism and urged Russians to avoid traveling to the country. Russian tourists account for the second largest number of visitors to the county behind Germany.
3. Putin said Russia's "servicemen are engaged in a heroic struggle against terrorism, not sparing themselves or their own lives."
Russia is accusing Turkey of wanting to make NATO serve the Islamic State, according to the BBC.
4. "This tragic event will have serious consequences for Russian-Turkish relations," declared Putin.
Millions of Russians visit Turkey annually, the loss of tourist revenue, which was mentioned earlier, is one of the immediate consequences facing Turkey.
5. "Ankara clearly did not weigh the consequences of its hostile acts for Turkey's interests and economy. The consequences will be very serious," says Alexei Pushkov, head of the Russian parliament's international relations committee.