5 Ways Churches Can Reach Millennials
Not too long ago a young man tweeted me, thanking and commending me for being a 21st century pastor. After a few moments of back-patting, and feeling good about myself, a sobering question came to mind. Should his comment be considered a compliment, or should I take it as a passive reference of the Church's overall state today? After thinking about his comment, I concluded that the latter was the truth.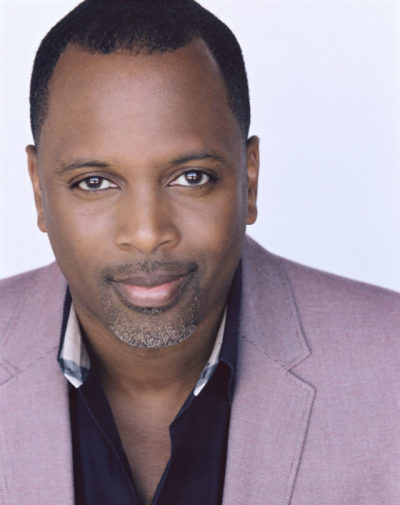 Perhaps the answer to this question plays a major role in why there has been a constant decline in church attendance in America, especially among millennials. The decline is not limited to just millennials but holds across race, gender, education and geographic dimensions.
According to new findings from the Pew Research Center, Christianity in America has declined nearly 8 percent since 2007, most noticeably affecting Catholic and mainline Protestant churches. If it wasn't for another conflicting trend happening in today's church, these statistics would be alarming to the faithful and would suggest little hope for faith's survival in modern times. However, there is a modern expression of contemporary faith emerging, and I have personally been blessed to have a front row seat to its unfolding.
Every Sunday and Wednesday, my wife Sarah and I lead multiple church services that draw in a few thousand people each week, and attracts 30,000 viewers online. What's more fascinating than the number of people that come, are the types of people who are making up those numbers — Generation Y. Based on my personal research as a Pastor, and what Pew Research Center's current studies suggest, it is considered extremely rare to find this generation in today's church, as this particular demographic has been completely absent from the church due to a breakdown in relatability.
With millennials representing the largest age-group by far, the median age of our church is 27 years-old. Contrary to the broad studies that show this group making up the vast majority of those leaving the pews, millennials are faithfully flocking to our old Hollywood theater chairs, packing our foyer, flooding the sidewalks and tuning in online from all across the world. It's definitely a phenomenon amid our current religious climate.
In all the areas that the study shows, as the broader church is declining, our church is growing. Throughout the same period that the study was going on, we've experienced high double-digit percentage growth in our congregants and online followers.
Could this be an anomaly, or might there be a connection between One Church LA being perceived as a "21st Century" church, and its meteoric growth that we are experiencing? Undoubtedly the latter is true, especially when you consider that our church has experienced this growth in the heart of Hollywood, a region not exactly known for its saintly attributes.
Our modern approach to faith is not only attracting millennials, but countless amounts of others as well. Our church is comprised of groups ranging from those who felt zero connection to traditional faith models, to those who were once churchgoers but became alienated by their congregation's inability to remain relevant to their realities. There are even those who viewed themselves as faithless altogether, and are now some of the most faithful attendees and volunteers in our church.
After being often asked about how we attained the unreachable, and grasped the attention of those who paid no attention to church, we decided to poll our community to hear their overall thoughts. We asked our members why they feel our expression of faith is not only relevant, but necessary for their lives.
Below, are the top 5 responses we received, along with key traits that have made us relevant to today's generation:
1. Authenticity 
The number one reason people attend our church is because they perceive it as an "authentic" environment. Realness is a must-have in the modern faith world. Not only do leaders have to be touchable, but congregants have to be able to see themselves in their leader. Faith, in their eyes must be attainable. Long gone are the days when church leaders were placed on a pedestal so high that they could not be touched, only to have scandals revealed, or according to some, allege, that even the most prominent may have skeletons.
Proof that this trend is not just confined to our church is the way millennials are embracing the current potentate from the Vatican, Pope Francis. He has been called "The People's Pope" largely in part to his insistence upon demystifying the papacy, and revealing his own humanity every time he has a chance. In the modern faith world, being authentic is everything. A leader doesn't have to be perfect, but he or she has to be transparent if they want to win the support of the contemporary faith seeker.
2. Relevance 
It should be a no-brainer to be relevant when it comes to faith, but it hasn't always been this way. Today, there are some churches you can walk into that feel like you've stepped into the 1600's. Some pastors even give their sermons in ancient Shakespearean-style speech. However, there is nothing wrong with variety and I believe in being creative if it leads to a modern awakening; otherwise you will produce people who are well versed in ancient stories, but ignorant to 21st century living.
I believe that ancient text and modern living can coexist, but it necessitates a commitment to relevance and learning to marry them effectively. 21st century faith has to make sense in the 21st century. If the Bible were written today, it would read differently. Although the principles are timeless — the stories, contexts, and even the parables would be modernized. A biblical parable is widely defined as a heavenly story told in a contemporary context, for the sake of relatability. The Bible will always be more committed to relating to the people it was inspired to reach, than the times in which it is was written.
3. Room For Individual Experience 
The Millennial Generation is called Generation Y, but I've learned to call them Generation "Why?" because they ask questions, and then they ask more questions. They will not commit to things simply because the former generation did. They are thinkers, they process information deeply and are wired to base everything they commit to upon their own interpretations and experiences.
Contrary to what some may believe, this is not a threat to faith. In fact, it ensures lasting faith. There is no greater belief than one's own divine encounters, and the 21st century church must make faith a conversation, not a dictatorship. In the Bible, God often says, "Come let us reason together." If God Himself had faith in the process of human reasoning and dialogue to come to divine truths, then surely today's church can too. Modern faith is a conversation and resists authoritarianism.
4. Compassion 
According to a report released in 2012 by Achieve, a creative fundraising agency, 83 percent of millennials give to charity. This is one sign proving that contrary to the opinions of some, this generation is extremely compassionate and are all about fighting for and standing up for the underdog.
Their God is not a God of hate, but of love, compassion and service to all. Any faith expression that bares even a whiff of lovelessness or exclusion, will send Generation Y running in the other direction. A growing number are relating more to Jesus, because according to their interpretation of the Bible, He modeled love, compassion, confronted injustice and made it a point to include the outcast. These are also the characteristics that the church of the 21st century must lead with in order to thrive.
5. Cyber Savviness 
It has been said over and over again that the internet has changed the world, and the way that people live. Unfortunately, the broader church was slow to embrace this and is now playing catchup to where people live out a large portion of their lives.
21st century faith is transitioning from the mindset of mega-church to a more convenient "giga-church" model. The way people receive and respond to faith, like almost everything else, has been digitized. Many people today search for their inspirational messages online and can even give donations online.
According to a Barna Group study, 30 percent of people do not attend church because they don't feel like it is the only place they can experience God. They're right!
Faith can be found on iPhones and Samsungs, and encounters with God can be facilitated via computer screens and tablets. Any place can be turned into a sanctuary. It's becoming the new normal. When you need a quiet moment with God or just can't wait until Sunday morning, cyber-faith is a perfect alternative for instant inspiration.
Although, online spirituality will never replace the power of community and human interaction, it is a very viable option — especially for those who travel or feel more of a connection to a church community too far away to attend.
Lastly, 21st century church is not simply about being online. It must also possess strategic social media strategies that can compete with the millions of other entities contending for this generation's attention. Today's church has to be social media savvy and technologically advanced.
Although some may be concerned about trends that seem to be moving away from faith, I am more convinced than ever that true faith is here to stay. Everything in life will either evolve or dissolve. The faith expression isn't exempt from this reality. Faith will always be a necessary component in the human experience. The key will be learning to stay connected to the culture and climate of our world, so that faith can be presented in a way that speaks to the generation at hand.
Touré Roberts is founder of
One Church LA
, which boasts more than 5,000 members in attendance each week. Roberts is also founder of the Artist Resource Center (ARC) which assists the next generation of leading artists and entertainers to discover their purpose in life, fine-tune their talents, and in turn, bless the world with their realized creations. In addition to sharing his inspiration with One Church LA's members and through his mission with the ARC, Roberts is a highly sought after speaker in the corporate, entertainment and religious worlds.