5 women on Trump's SCOTUS shortlist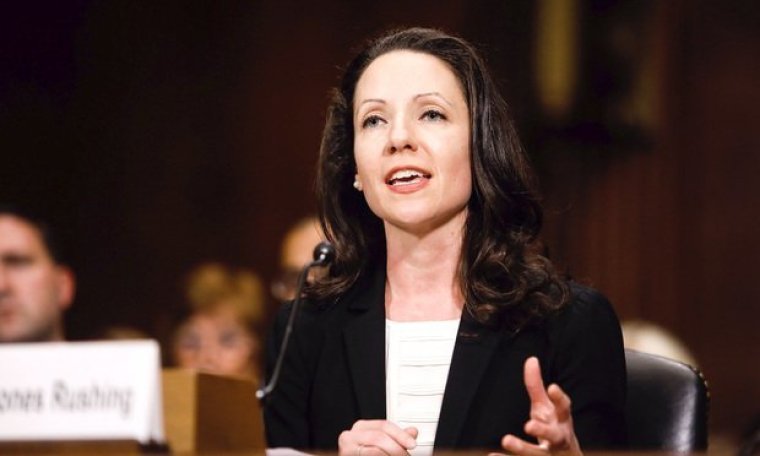 Allison Jones Rushing
Allison Jones Rushing, a graduate of Duke University Law School, was nominated by Trump to serve on the 4th Circuit Court of Appeals in 2018.
Rushing was confirmed by the Senate on a party-line vote in 2019.
Rushing's internship with Alliance Defending Freedom, "an Arizona-based conservative, Christian legal nonprofit" devoted to defending First Amendment rights, was a cause of concern among liberal groups.
According to Voice of America, Rushing defended the 1996 Defense of Marriage Act defining marriage as between a man and a woman. She was also said to have supported the four conservative justices who dissented when the Supreme Court struck down the ruling in 2015.
During her relatively short tenure on the bench, Rushing dissented in a decision by the 4th Circuit to issue an injunction against the Trump administration's "Protect Life" rule.
The rule forbade recipients of federal Title X family planning funds from co-locating with abortion clinics or referring clients to abortion as a method of family planning.
The "Protect Life" rule caused America's largest abortion provider, Planned Parenthood, to withdraw from the Title X program.
Before serving on the bench, Rushing worked in private practice and clerked for Supreme Court Justice Clarence Thomas.
Rushing also clerked for Trump's first Supreme Court Justice Neil Gorsuch when he worked as an appellate court judge. She volunteered as a legal adviser for Mitt Romney's 2012 presidential campaign.
At the age of 38, Rushing is far younger than the other top contenders for Ginsburg's seat. Like all of Trump's other Supreme Court candidates, however, Rushing would be the youngest member of the Supreme Court if confirmed.