5 women on Trump's SCOTUS shortlist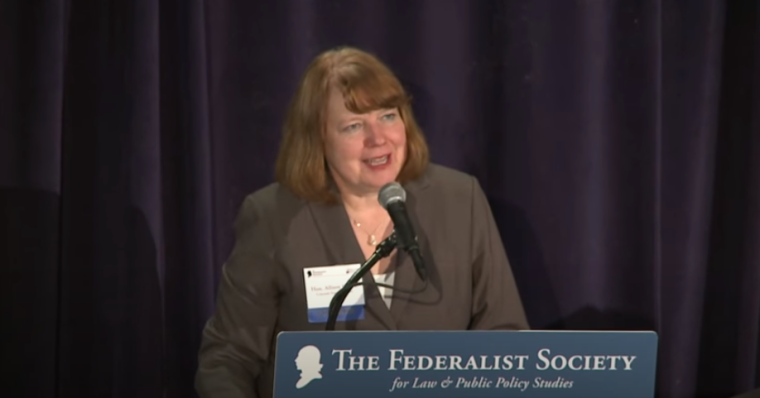 Allison Eid
Allison Eid, a graduate of the University of Chicago Law School, was also included on Trump's initial list of Supreme Court candidates.
After serving on the Colorado Supreme Court for a decade, Eid was nominated by Trump to serve on the 10th Circuit Court of Appeals in 2017.
Eid was confirmed by the Senate by a margin of 56-41, with four Democrats joining all Republicans in supporting her appointment.
Before her career as a judge, Eid worked at the U.S. Department of Education under former Secretary William Bennett during the Reagan administration. Also, she clerked for Supreme Court Justice Clarence Thomas and served as Solicitor General of Colorado.
As Politico notes, Eid was one of several finalists to replace the retiring Justice Anthony Kennedy in 2018.
During her time on the Colorado Supreme Court, Eid unsuccessfully urged her colleagues to take up a case involving a law that banned pro-life protesters from displaying "gruesome images" of aborted babies.
In 2016, shortly after Scalia's death, Eid moderated a panel hosted by the Federalist Society, the group that played an outsized role in helping Trump craft his list of Supreme Court candidates. The panel discussed Scalia's property rights jurisprudence.