51 Girls Rescued From Sexual Exploitation in Indian Madrassa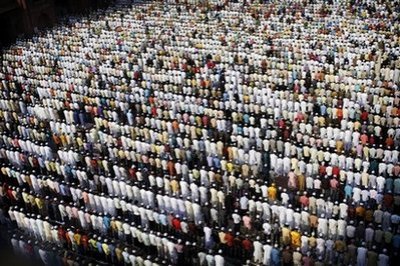 Police in India's northern state of Uttar Pradesh reportedly rescued more than 50 girls from an Islamic seminary, acting on complaints that its manager was sexually harassing and beating the girls, according to a report.
In a written complaint, the girls had accused the manager of beating and molesting them and forcing them to dance to vulgar songs at the Jamia Khadeejtul Qubra Lilabna seminary, located in Shahadatganj area in Lucknow, India TV reported.
Lucknow police conducted raids and arrested the manager, identified as Mohammad Taiyab Zia, and reported it to the government's Child Welfare Committee.
"We found 51 students who were held hostage in the madrasa. The culprit is arrested and we are doing our investigation. He used to molest those students and also beat them," Deepak Kumar, senior superintendent of Police, was quoted as saying.
In their complaint, the girls said there manager was molesting them in the seminary's kitchen.
Another senior police official, Vikas Tripathi, stated, "After the investigation we found that the complaints were right."
About 125 girls study at the seminary, but only 51 were found at the time of the police raid.
Roughly 20 percent of the population of Uttar Pradesh state is Muslim.
Hindu nationalists attack both Muslims and Christians in India.
Islamic seminaries in India, referred to as madrassas, are generally not seen as extremist.
"For young village children, these schools may be their only path to literacy," noted The Diplomat in a recent article. "For many orphans and the rural poor, madrassas provide essential social services: education and lodging for children who otherwise could well find themselves the victims of forced labor, sex trafficking, or other abuses."
Several madrasas in India have initiated change to bring them in tune with modern times, it added. "This modernization includes the addition of computer proficiency and English language classes, which strengthen employment potential for students outside of the religious sector."
However, Deoband-type madrassas are "focused only on equipping them (students) with functional literacy and not enabling them to engage with the modern technological revolution."