6 Christian movies coming to theaters nationwide this spring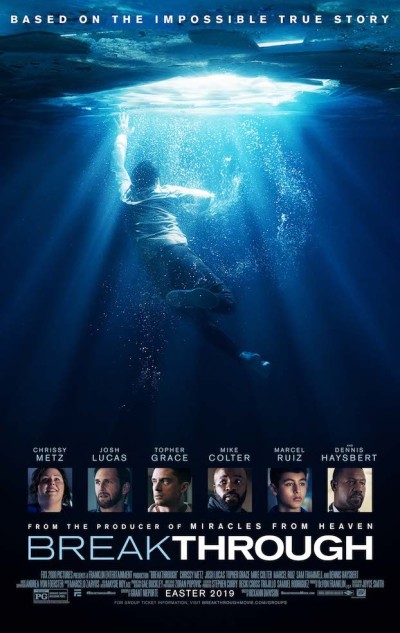 Breakthrough (April 17)
From the producer who brought the blockbuster hit "Miracles from Heaven," Devon Franklin's new film "Breakthrough" tells the miraculous real-life account of Joyce and John Smith, a mother and son who show the true power of prayer.
"When Joyce Smith's adopted son, John, falls through an icy Missouri lake all hope looks lost. Even though John lies lifeless for more than an hour, his mother refuses to lose faith and prays for a miracle. To the astonishment of everyone present, her prayers are answered as John's heart suddenly begins to beat again, defying every expert, every case history, and every scientific prediction. Mere days after the accident, he's able to walk out of the hospital under his own power, completely healed," the movie's synopsis reads.
The cast includes Chrissy Metz ("This Is us"), Topher Grace ("That 70s Show"), Mike Colter ("Luke Cage"), Josh Lucas, Lecrae and Marcel Ruiz.
"Breakthrough" is based on Joyce Smith's book, The Impossible, and was adapted for the screen by Grant Nieporte ("Seven Pounds"). Pastor Samual Rodriguez is listed as executive producer of the film.
For more information, visit breakthroughmovie.com