6 Christian movies coming to theaters nationwide this spring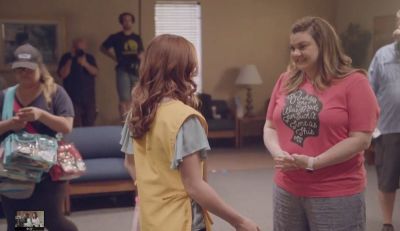 Unplanned (March 29)
The pro-life film "Unplanned" tells the true story of former Planned Parenthood clinic director Abby Johnson who quit her high profile position at the abortion provider to become a pro-life advocate. Johnson went on to start the nonprofit And Then There Were None to help other women leave the abortion industry.
The Pure Flix film was given an R rating even though filmmakers were certain they were making a PG-13 film. The MPAA informed the filmmakers that they received their first R rating for "some disturbing/bloody images" according to The Hollywood Reporter.
"Unplanned" stars Ashley Bratcher ("90 Minutes in Heaven") as Johnson and was written and directed by Chuck Konzelman and Cary Solomon, who also wrote "God's Not Dead" and "God's Not Dead 2." The movie was partially funded by Michael Lindell, a born-again Christian and the founder of the company MyPillow.
"Unplanned" will be released in theaters nationwide on March 29. For more information, click here.