6 Christian Reactions to Kavanaugh Confirmation: From 'Victory' to 'Stain on America'
6. Sojourners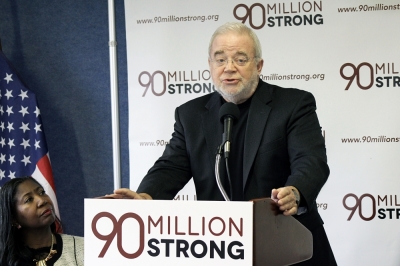 Jim Wallis, president and founder of Sojourners, noted that Americans are experiencing a very deep divide.
"Today was a day of protest, rage, mourning, lament. Tomorrow we go on by going deeper; and learn that hope is not a feeling, but a decision — based on whatever we call faith. Stay strong and take care of each other," Wallis posted on Twitter after the confirmation vote. 
Sojourners retweeted Wallis' statement from days before the vote, where the evangelical left leader said that Ford's testimony raises significant concern over Trump's Supreme Court pick.
"I believe Dr. Blasey Ford's compelling and courageous testimony was credible. Her 100 percent certainty that Judge Kavanaugh was the person who assaulted her was believable on the basis of her testimony, and is backed up by what we know about neuroscience, memory, and trauma," he wrote.
He added that "Kavanaugh's angry partisanship, even in the face of what he claims (and perhaps even believes) are false allegations, belies the notion that he could be impartial in matters before the Court."
Wallis added that he does not believe Kavanaugh is innocent of the accusations.
"Whether Kavanaugh's complete denials of any accusations of sexual assault or related heaving drinking were bald-faced lies or the result of memory loss from drinking — or something in between — may never be fully known," he wrote.
"However, being a judge seeking a lifetime appointment to the nation's highest court, not to mention being under oath before the Senate, all require telling the unvarnished truth about one's past, even when doing so might be personally embarrassing or politically inconvenient to one's prospects for confirmation."