6 Christian Reactions to Kavanaugh Confirmation: From 'Victory' to 'Stain on America'
5. Faith in Action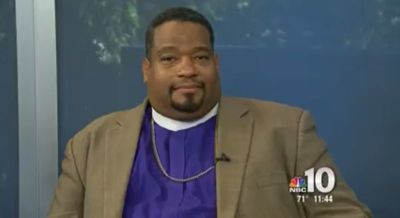 Faith in Action, a grassroots organization founded by a Jesuit priest that includes Christians and people of various faiths working to address social problems, was one of the groups opposed to Kavanaugh. 
Bishop Dwayne Royster, national political director for Faith in Action, said the senators turned their backs on the American people.
"The Senate's vote to confirm Judge Brett Kavanaugh to the United States Supreme Court will go down in history as a stain on the Court, the Congress and this country. This vote is more evidence that politicians have turned their backs on the people of this country, confirming a justice who throughout the confirmation hearings demonstrated that his judgment and code of conduct are founded on a system of patriarchy, in which men hold power over women, and more broadly, disrespect the less privileged in society, including workers, people of color and immigrants," Royster argued.
"As someone whose record demonstrates an inability to be an impartial judge on issues ranging from workers' rights to voting rights and other major civil rights, Kavanaugh is a major threat to communities of color, women and low-income families in this country. Equally appalling are the sexual abuse allegations and his display of political bias, judicial intemperance and lack of truthfulness throughout the confirmation process.
"We are deeply disappointed in this result and grieve for our country. And we pray Justice Kavanaugh rises above all expectations to meet the high-standards established by the U.S. Constitution and delivers liberty and justice for all."