6 Key 2018 Midterm Governor Races to Watch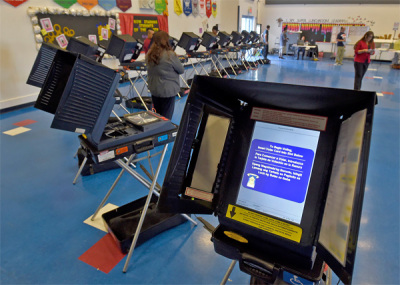 With the 2018 midterm elections less than two weeks away, much attention has been made about what impact the election will have on the makeup of power in Congress.
But with 36 gubernatorial elections to be decided this November, polls show that several gubernatorial races are coming down to the wire and could potentially have an impact beyond the states themselves.
Republicans arguably have the most to lose coming off a 2016 election when the GOP gained control of 33 of the nation's 50 governorships.
The Chicago-based polling data aggregator Real Clear Politics lists eight gubernatorial races as "toss-ups," as of Wednesday. And, all but one of those states have Republican governors. Additionally, three states with Republican governors lean in Democrats favor, according to RCP.
Despite the gains made in 2016, the GOP will want to protect its gubernatorial gains because governors elected this fall will preside over congressional redistricting in their states following the 2020 census, which can have a significant impact on partisan makeup of congressional districts for a decade.
In the following pages are six gubernatorial elections to watch this November.