6 Questions for the Presidential Candidates on Religious Minorities From 2 Rabbis, a Muslim and an Evangelical Pastor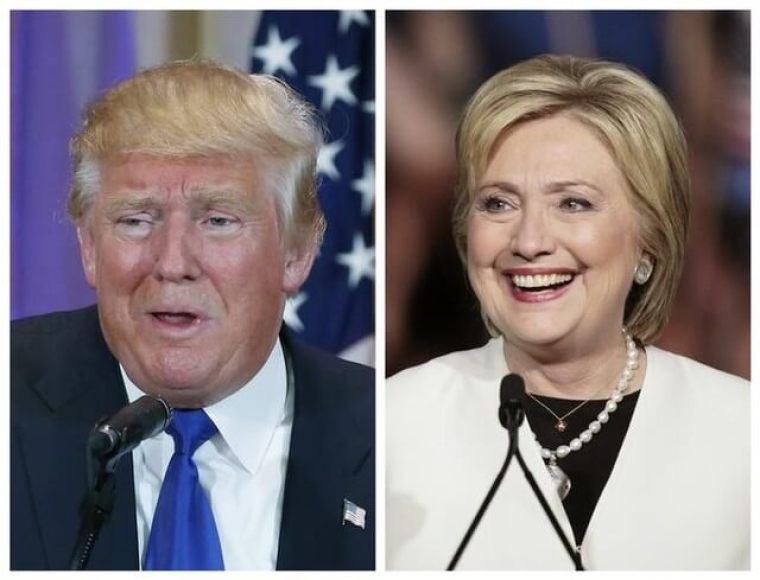 190 million Americans affiliate with a rich and diverse variety of religious groups in our great country. The genius of our Founding Fathers guaranteed in the First Amendment to the Constitution that "Congress shall make no law respecting an establishment of religion, or prohibiting the free exercise thereof." Because of their determination and foresight, Americans are able, by law and in practice, to find meaning and blessing in religion, unmolested by anyone who hold different beliefs or no religious belief at all.
Globally, approximately 5.8 billion people identify with some religious belief or practice. Too many of them do not enjoy the freedoms of expression and practice that Americans do. The Pew Research Center reports that 75% of the world's population lives in areas with severe religious restrictions. Governments often suppress religious expression, or turn a blind eye when religious minorities are targets of discrimination or violence.
The list of religious minorities at risk is long. It includes the Baha'i in Iran, Rohingya Muslims in Myanmar, Hindus in Bangladesh, and numerous religious groups in China. Anti-Semitism is spiking in Europe and Islamophobia rises with every Islamist terror attack.
Far and away, however, the most endangered religious minorities are Christian. From Boko Haram in Nigeria, to the Copts in Egypt, to attacks in Iraq, to Pakistan and its blasphemy laws, 100 million Christians are imperiled like no other group today. While we take our freedoms for granted, millions of Christians approach each day uncertain if they, their property or their houses of worship will survive.
The threats are growing and all too real: On July 25th, two ISIS-inspired terrorists invaded a church in Normandy. One slit the throat of the 84-year-old Catholic priest, while the other delivered an oration from the altar in Arabic to the hostages. What was new about this outrage was not the barbarism, but the fact that the church was on an ISIS hit list. We know that ISIS had publicized other lists, including the directories of houses of worship, specifying targets to its vast numbers of sympathizers without having to coordinate the attacks.
The Normandy episode represents an ominous escalation: the targeting of the faithful from lists of suggested targets. Can such an incident on American soil be far behind?
Millions of Americans are understandably concerned about their co-religionists in other lands. Many more of us — including those who profess no faith at all — believe that religious affiliation is a fundamental part of identity, and therefore a basic human right. They want to see the US do more to protect religious minorities worldwide, as well as in our own country.
As potentially the 45th President of the United States, we wish to know your views:
1. Will you make the protection of religious minorities a core part of your foreign policy?
2. Will you link such protection as a precondition to foreign aid — or bilateral trade?
3. Will you support the Three Day Initiative — the idea that every government must ensure that all its citizens who leave their homes to worship on a Friday, Saturday or Sunday can go to and from worship unharmed?
4. Will you instruct our diplomatic corps to monitor and report on attacks on religious minorities?
5. Should endangered Syrian and Iraqi Christians and Yazidis receive preferential consideration over other Syrians seeking to migrate to the US?
6. Should anyone seeking to emigrate to the US be vetted for hatred of religious groups in their native countries?
Your response to our questions will help Americans make an informed choice this November.
Respectfully submitted,
Rabbi Abraham Cooper
Associate Dean
Simon Wiesenthal Center
Rev. Dr. Samuel Rodriguez
President
NHCLC/CONELA
Hispanic Evangelical Association
Mahomed Khan
Director
Interfaith and Outreach
King Fahad Mosque
Rabbi Yitzchok Adlerstein
Director, Interfaith Affairs
Simon Wiesenthal Center