7 Fascinating Archaeological Finds Pointing to Jesus, Biblical Truths in 2017
7. Mug Workshop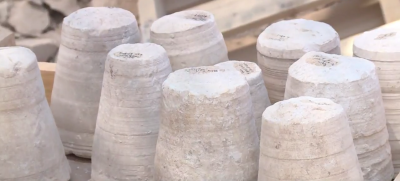 The discovery of an ancient mug workshop near what was once the town of Cana in Israel hearkened back to one of the most famous Bible stories, namely the wedding where Jesus turned water into wine.
Archaeologist Yonatan Adler and his team found "fragments of chalkstone mugs and bowls along with thousands of cylindrical chalk cores discarded in the process of hollowing out the vessels with a lathe," AFP reported.
"They are typical of a period from the second half of the first century BC to the middle of the first century AD. Jews of the period used stoneware for reasons of religious observance," it added.
John 2:1–12 mentions the wedding feast where Jesus performed His first miracle, and also details six large stone water jars, which were used for Jewish purification rites.
Adler suggested that such stone jars would have been produced somewhere in the area.
"What's exciting here is that for the first time we have physical evidence of production of stone vessels here in Galilee," he said.