7 new faith-based films coming to theaters, VOD this summer and fall
'When We Last Spoke' – Oct. 27, 29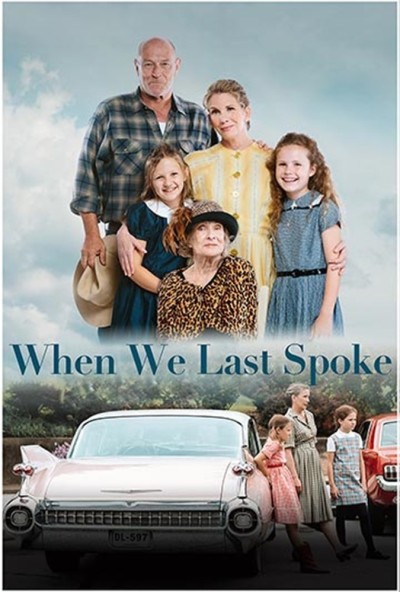 Reelworks Studios and Fathom Events recently announced the upcoming release of the film "When We Last Spoke."
Showing in theaters for two nights only, Oct. 27 and 29, "When We Last Spoke" is pegged as a  heartwarming tale of family, friendship and forgiveness.
Inspired by the novel from Marci Henna, the faith-based film follows the "lovable and nutty family of sisters Juliet and Evangeline. 'When We Last Spoke' gives viewers an insight into the beauty of the Cranbournes as they journey through the ups and downs of their unexpected situation. Life for Juliet and Evangeline changes quickly after their father James departs to fight in the Vietnam War and their mother, who feels ill-equipped to raise two daughters alone, leaves them with their grandparents, Walt and Ruby, to pursue her own singing career. Together, the family learns how to overcome heartbreak and uncertainty by holding tight to the most important aspects of life — family, friends, love and forgiveness," the movie's synopsis reads.
The film features Corbin Bernsen ( "L.A. Law"), Melissa Gilbert ("Little House on the Prairie"), along with Darby Camp ("Big Little Lies"), Chandler Head ("The Glass Castle") and Academy Award-winning actress, Cloris Leachman ("I Can Only Imagine").
"Without the outstanding talents and vision of producers Rick Eldridge and Fred Miller, the film 'When We Last Spoke' would not have been possible," novelist Marci Henna said of the filmmakers. "This team believed in the Fireside Series, and working alongside them to bring the Cranbourne family to life on-screen has been an incredible and fulfilling journey." 
"When We Last Spoke" was directed Joanne Hock and the screenplay was written by Rick Eldridge and Jimmy Hager.