7 Photos of Justin Bieber 'Bro-ing' Out With Pastors Judah Smith and Carl Lentz
'Talking 'Bout Our Savior Jesus Christ,' Pop Star Writes in One Photo of Him and Hillsong NYC Preacher
Justin Bieber, Canadian pop music superstar, apparently likes sticking close to Pentecostal Christian Pastors Judah Smith of The City Church and Carl Lentz of Hillsong NYC. Here are seven photos of the brothers hanging out, or "bro-ing" out, including one of Bieber and Lentz "talking 'bout (their) savior Jesus Christ."
1. Bieber and Lentz bro'ed it up one Sunday when the Canadian singing sensation stopped by Hillsong NYC to worship. "Love to my guy @carllentzNYC for the amazing sermon at church this morning. Love you man. I broke down today. Thank (you)," Bieber tweeted later that night. "Love you bro," he added on Instagram. Judah Smith also shared a copy of the photo on Instagram, writing, "A good combo." Hillsong NYC Pastor Joel Houston's mirrored reflection can be seen on the right.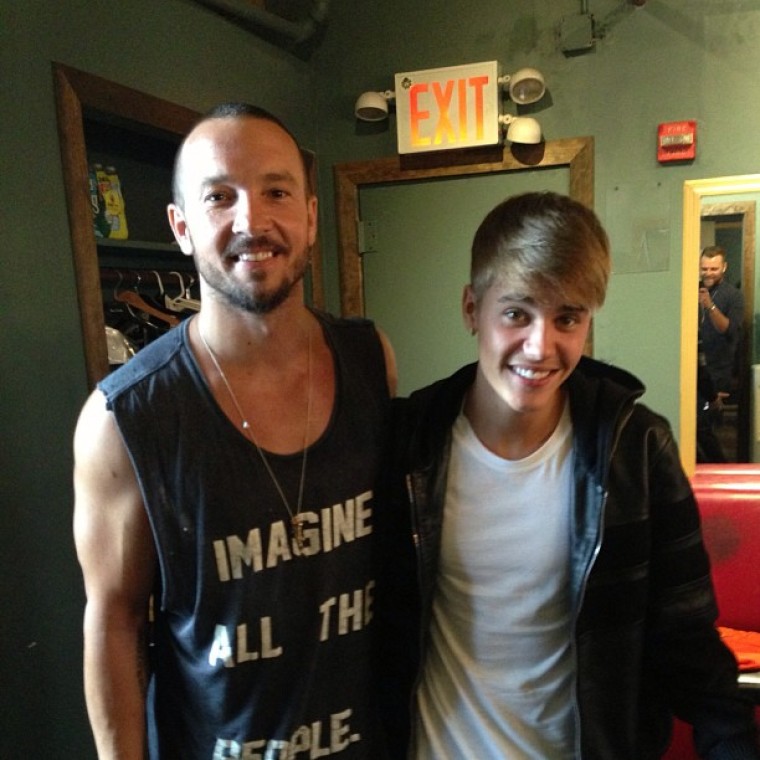 2. Over the summer, Bieber had some of his bros over at his house. "Chillin with the boys at home... Kevin Durant, Tyson Chandler and Carl Lentz," he wrote on Instagram. Bieber didn't mention the anything about the kids on the trampoline in the back. Pastor Judah Smith reposted Bieber's photo, writing, "I love these four men."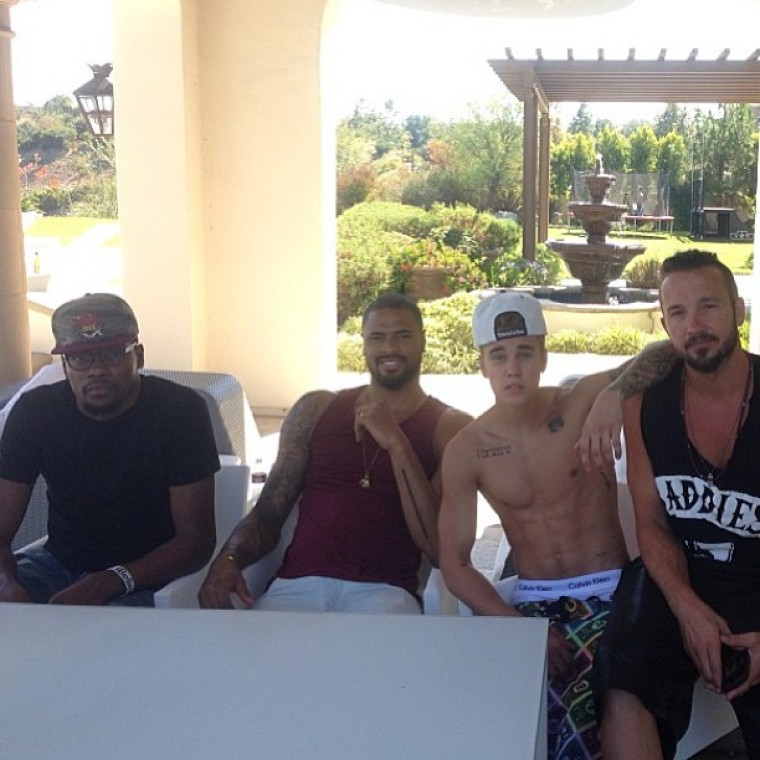 3. In this other shot Bieber shared over the summer, he and Pastor Lentz and his "swag coach" Ryan Good were apparently deep in a discussion about Jesus. "Me and my homies @ryangood24 and @carllentz at lunch talking bout our savior Jesus Christ," the singer noted.
Lentz also shared a copy of the photo on his Instagram account, writing: "Sure do love my friends @ryangood24 @justinbieber ..discussing things such as: sometimes it SEEMS like although all us 'Christians' live in GLASS HOUSES, people (especially social media 'Christians') still develop an uncanny propensity to be olympian level expert rock throwers and criticism/foolish judgement is far to prevalent..the TRUTH is that Jesus outweighs em all.. there is so much GOOD, so many GRACE FILLED/KIND/HUMBLE people in this world that our job is to simply 'tune out the noise' from the world and 'turn up the volume' on the voice from HEAVEN..life is GOOD when you can hear from GOD!" Lentz added the hashtags: "#occupyallstreets #churchinthewild #leavemymanJBaloneandcleanupyourownife #shouldkeepyousobusy #loveyoueitherway #twerk?"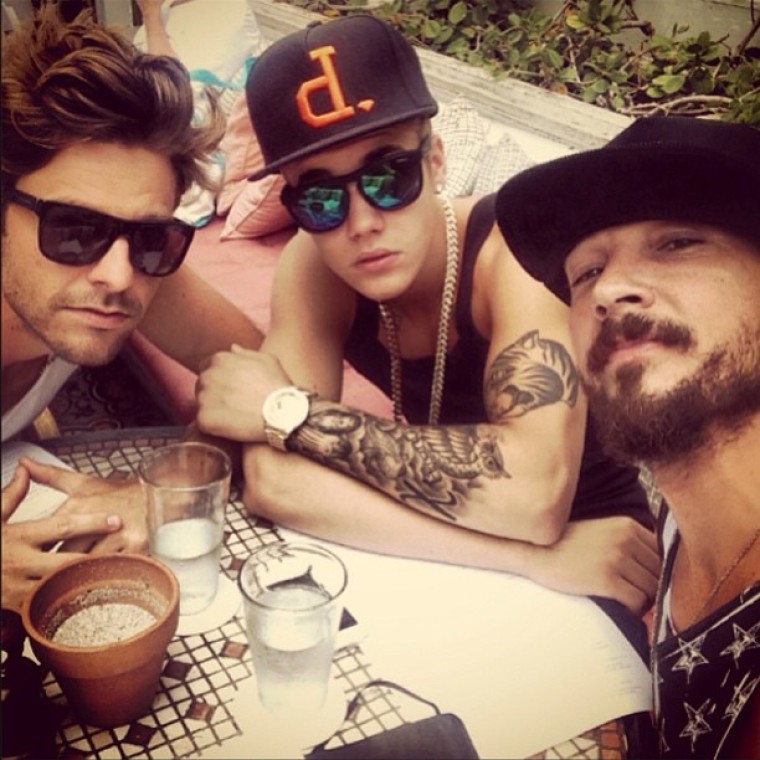 4. Justin Bieber's manager Scooter Braun shared a photo over the Spring of himself, Bieber and Pastor Judah Smith backstage after a concert in South Africa. "We had fun. Incredible place. Gonna miss the biltong. Cc @justinbieber @judahsmith #believetour," Braun wrote on Instagram.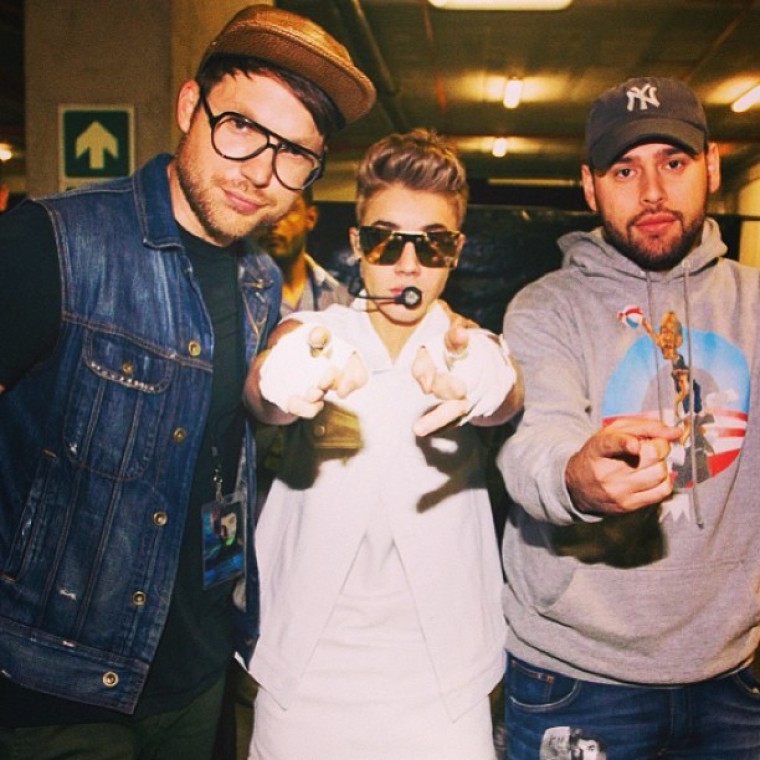 5. Several months ago during a tour for his new book, Jesus Is _____, Pastor Smith said of his relationship with Bieber, "I do my best to encourage him, and he's a spectacular young man." Smith shared this photo on Instagram in March to wish Bieber a happy birthday, writing, "Happy 19th @justinbieber - I love you. #family."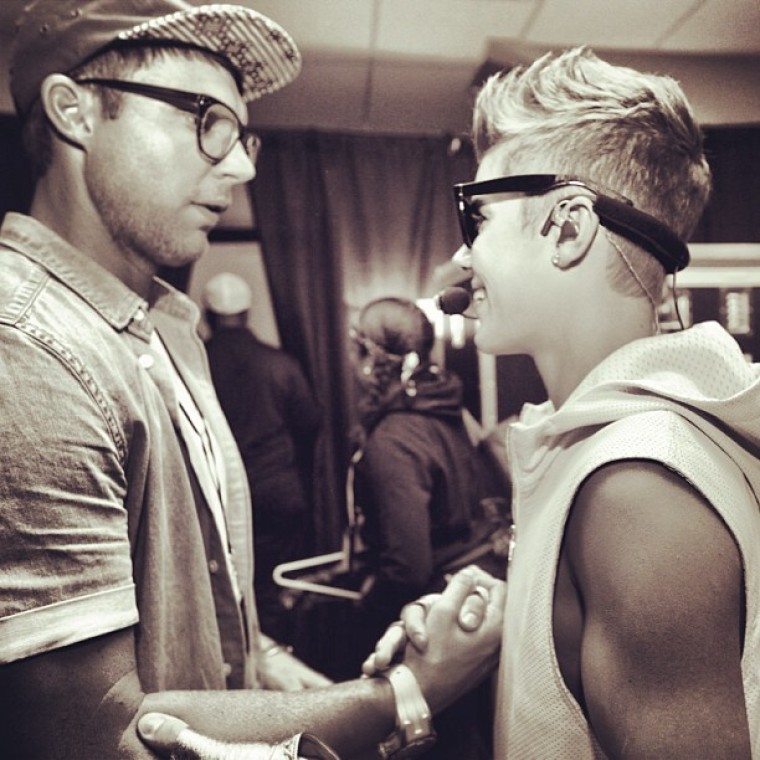 6. In this photo shared on Pinterest, Lentz, Smith and Bieber are seen hanging out near a half-pipe.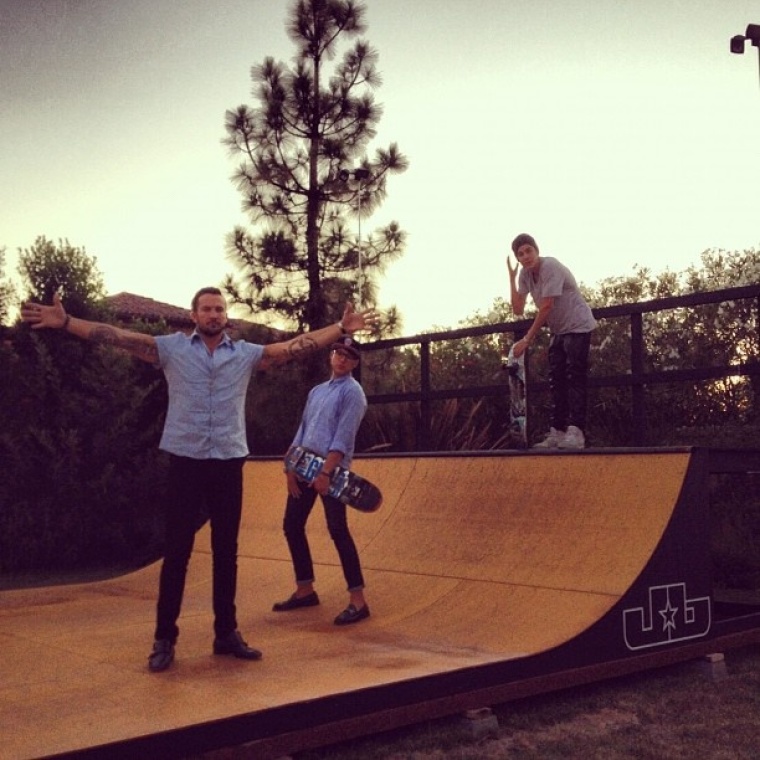 7. Pastors Lentz and Smith showed love for their bro in this photo The City Church leader posted online in July. "We are big fans of this guy @justinbieber ...Hope that's ok...," wrote Smith.