'In times of great adversity': 7 Thanksgiving proclamations issued during national crises
1968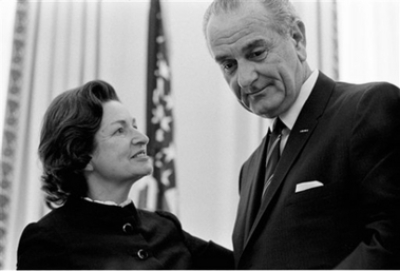 The 1960s were a time of great social upheaval. The decade saw civil rights triumphs and violent racist backlash, as well as large-scale demonstrations against the Vietnam War.
1968 was an especially violent year, which saw the assassinations of Dr. Martin Luther King, Jr. and Robert F. Kennedy, chaotic street protests, and the Tet Offensive in Vietnam.
President Lyndon Baines Johnson, who had decided to leave office the following year and not seek reelection, issued a proclamation that November,
Johnson began by admitting that many Americans "may be more inclined to ask God's mercy and guidance than to offer Him thanks for his blessings."
"There are many events in this year that deserve our remembrance, and give us cause for thanksgiving," he stated, giving as examples "the endurance and stability of our democracy," "the increasing prosperity of our people," and "the achievement of new breakthroughs in medical science."
"These events inspire not only the deepest gratitude, but confidence that our nation, the beneficiary of good fortune beyond that of any nation in history, will surmount its present trials and achieve a more just society for its people."
In addition to being a reporter, Michael Gryboski has also had a novel released titled Memories of Lasting Shadows. For more information, click
here.