'In times of great adversity': 7 Thanksgiving proclamations issued during national crises
2001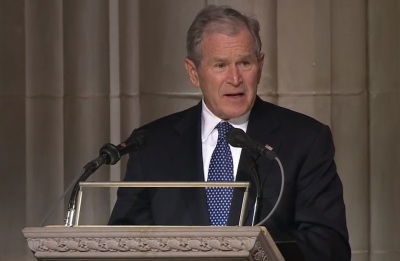 Two months after the September 11 terrorist attacks, in which thousands of Americans died in a single day, President George W. Bush issued a Thanksgiving proclamation.
Calling them "extraordinary times," Bush maintained that "we, as a people and individually, always have reason to hope and trust in God, despite great adversity."
"Let us particularly give thanks for the self-less sacrifices of those who responded in service to others after the terrorist attacks, setting aside their own safety as they reached out to help their neighbors," stated the proclamation.
"Let us also give thanks for our leaders at every level who have planned and coordinated the myriad of responses needed to address this unprecedented national crisis.  And let us give thanks for the millions of people of faith who have opened their hearts to those in need with love and prayer, bringing us a deeper unity and stronger resolve."
In addition to being a reporter, Michael Gryboski has also had a novel released titled Memories of Lasting Shadows. For more information, click
here.