'In times of great adversity': 7 Thanksgiving proclamations issued during national crises
1979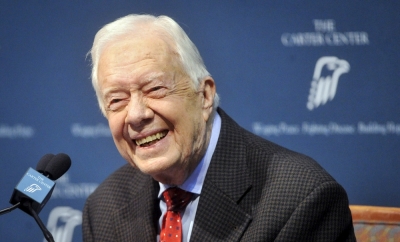 By the end of the 1970s, the United States was experiencing a major economic downturn in large part because of the gas crisis, as Middle Eastern oil imports dramatically declined.
In his proclamation that October, President Jimmy Carter explained that Thanksgiving "was first celebrated in this land not in a moment of unbridled triumph, but in times of great adversity."
"Like those who came before us, we come to give thanks for our singular deliverances and blessings, in a time of both danger and great promise," he stated.
"May we be thankful in proportion to that which we have received, trusting not in our wealth and comforts, but in the strength of our purpose, that all nations might be similarly blessed with liberty and abundance and live in peace."
In addition to being a reporter, Michael Gryboski has also had a novel released titled Memories of Lasting Shadows. For more information, click
here.