70th Anniversary of the D-Day Invasion of Normandy Remembered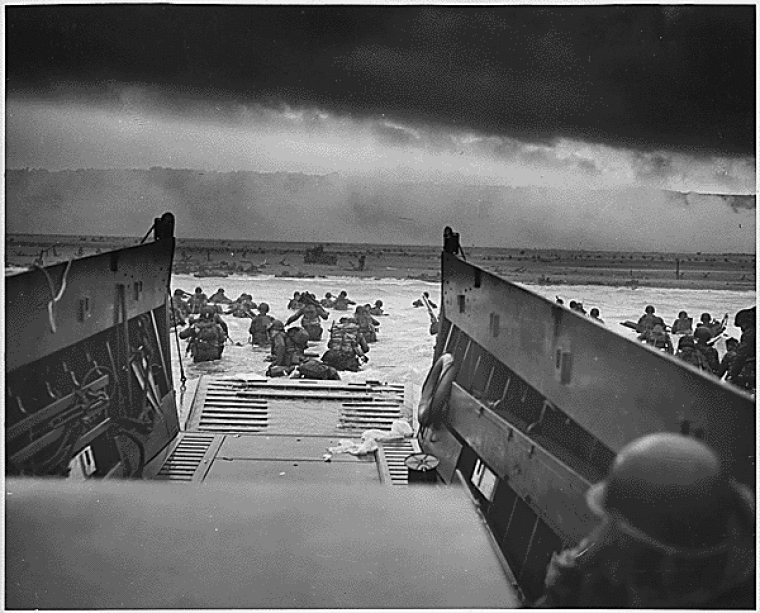 It was one of the most famous battles in military history, seen by many as a turning point in the costliest war in human history.
On Friday, veterans, survivors, and the nation at large came together to remember the 70th anniversary of the D-Day Invasion of Normandy, the largest amphibious invasion in history.
Tens of thousands of American soldiers joined with troops from Allied nations like Great Britain and Canada to invade occupied France and liberate it from Nazi German control.
Joe Davis, public affairs director at the Veterans of Foreign Wars' Washington, D.C. Office, told The Christian Post that his organization was doing many things for the anniversary.
"VFW Posts nationwide will be commemorating the D-Day anniversary in a variety of ways, to include moments of silence and support the troops (of past and present) celebrations," said Davis.
Operation Overlord
By 1944, Nazi Germany was already beginning to lose the war. The Red Army had won at major battles in Eastern Europe; western nations had driven Axis forces out of North Africa and were fighting in the Italian Peninsula.
However, Hitler maintained control of large amounts of territory in continental Europe, including France and the Low Countries.
Allied forces sought to open a new front in Northern France, amassing troops in Great Britain for what was codenamed "Operation Overlord." The size of the military operation was grand.
"The 5000-vessel armada stretched as far as the eye could see, transporting over 150,000 men and nearly 30,000 vehicles across the channel to the French beaches," noted PBS.
"Six parachute regiments – over 13,000 men – were flown from nine British airfields in over 800 planes. More than 300 planes dropped 13,000 bombs over coastal Normandy immediately in advance of the invasion."
The location for the landing, Normandy, was divided into five areas on the beach for troops to land: "Utah", "Omaha", "Gold", "Juno" and "Sword."
The ships landed on June 6, 1944, crossing the small yet often restless English Channel. By day's end, approximately 100,000 men were on land.
"They faced over 200 yards of beach before reaching the first natural feature offering any protection. Blanketed by small-arms fire and bracketed by artillery, they found themselves in hell," reported The National D-Day Memorial website.
"When it was over, the Allied Forces had suffered nearly 10,000 casualties; more than 4,000 were dead. Yet somehow, due to planning and preparation, and due to the valor, fidelity, and sacrifice of the Allied Forces, Fortress Europe had been breached."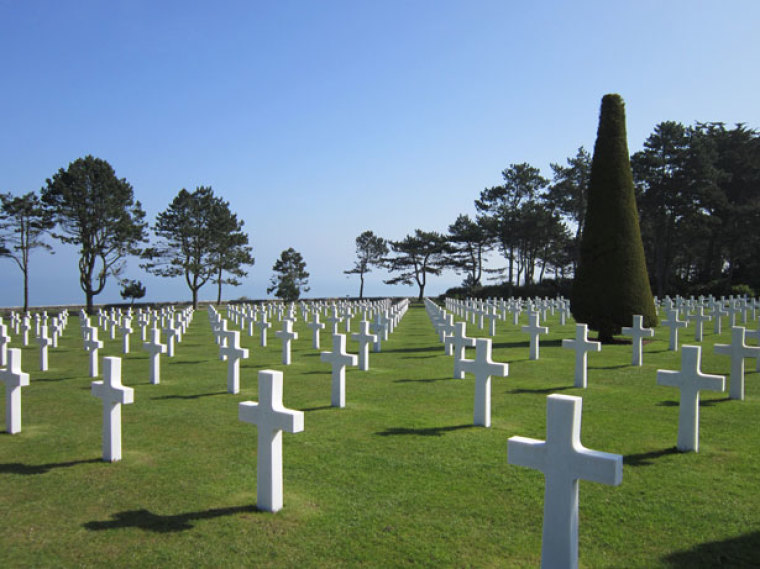 Aftermath And Remembrance
Victory on the beaches of Normandy soon led to rapid Allied advancement in Western Europe, and the eventual liberation of France and Belgium from German occupation.
Less than a year later, western European armies met their Soviet counterparts in Germany as the Nazi regime, which proclaimed it would last a thousand years, was destroyed 12 years after being created.
In the seven decades since the invasion, Northern France has maintained multiple large cemeteries for those who died on that day in 1944.
This year, several events across the United States will be held to remember those who stormed the beaches and faced German guns and entrenchments.
When asked by CP about how America should commemorate the anniversary, Davis of VFW responded that they should observe it "by remembering" those who fought not only on that day but in the days that followed in the Second World War.
"By remembering when an America of 133 million fielded a great military of 16 million men and women who helped to free the world from tyranny. How fewer than 10 percent of America's Greatest Generation – who were all young once – are still with us," said Davis.