8 Christian Reactions to Fla. School Shooting: From Prayers to Gun Law Talk
8 Christian Reactions to Fla. School Shooting: From Prayers to Gun Law Talk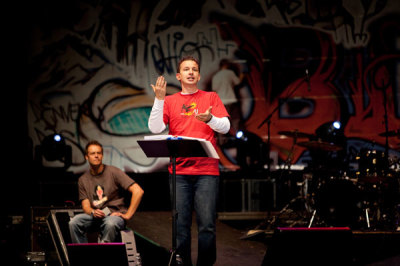 6. Greg Stier
Greg Stier, founder of Dare 2 Share Ministries, noted that he still remembers the Columbine High School massacre in Jefferson County, Colorado, back in 1999, which happened nearby in the town where he lives.
"My wife is a public school teacher in the same school district and I knew a lot teens who went to Columbine. The news rattled me to my core, especially as, in the days that followed, I talked to and prayed with teenagers who had been impacted by the shooting as they gathered in the park adjacent to Columbine High School to mourn," he recalled on his website.
Stier noted that it was that tragic incident that led him to resign as church pastor so that he can pursue Dare 2 Share full-time, knowing he was called to mobilize teenagers with the hope of Jesus.
He argued that there are four main things Christians can do in the wake of the school shooting, staring with mourning.
"We mourn for these teenagers. We mourn for their parents. We mourn for this school and the surviving teenagers and teachers who forever will be traumatized by these terrible events," he began.
Next, he said that it is important to pray for God to act and to comfort the victims and the survivors.
He warned that churches need to "stop demonizing public schools" and reach out to them.
"Let's provide adults to support teachers, to help them grade papers, read with children and be available to serve. It may not prevent school shootings, but the more adults there are in a school, the better the chance that kids can be protected or taken to a safe place in an emergency situation," he positioned.
Finally, he talked about reaching out: "This nation needs the gospel now more than ever. We need to reach everyone with the hope of Jesus Christ."