8 Christian Reactions to Fla. School Shooting: From Prayers to Gun Law Talk
8 Christian Reactions to Fla. School Shooting: From Prayers to Gun Law Talk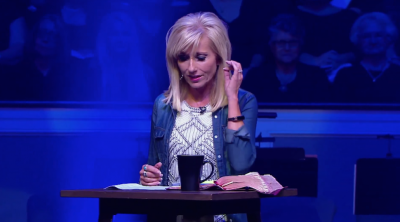 8. Beth Moore
Evangelist Beth Moore of Living Proof Ministries focused on the 17 people who died in the shooting, many of them youngsters, and listed out each of their names in a tweet:
"Alyssa Scott Martin Nick Aaron Jaime Chris Luke Cara Gina Joaquin Alaina Meadow Alex Carmen Helena Peter," she posted.
In an earlier tweet, Moore issued a prayer directly to Christ.
"Merciful Jesus, Parkland. Manifest Your presence in multiplied mercies. Let Your tears fall like gentle rain on ravaged land. Make Your strength their courage," Moore wrote.
"Lay Your healing hands on their wounded. Wrap Your arms around their grieving. Whisper solace to their traumatized."