8-Year-Old Boy Steals the Microphone at A Luke Bryan Concert and Puts on A Show of His Own!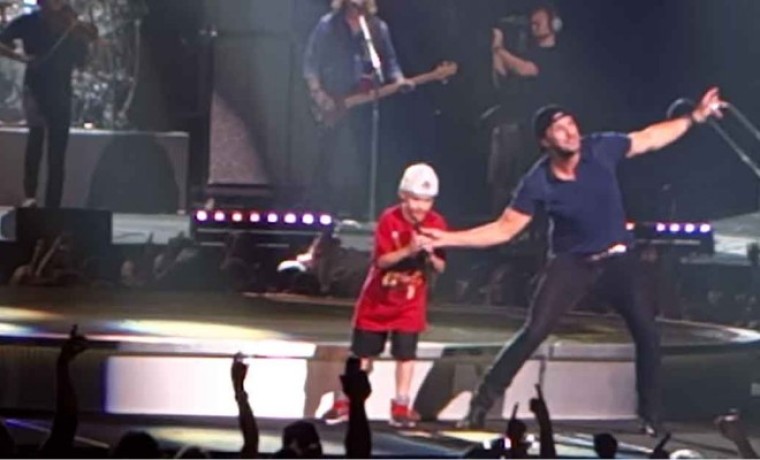 Luke Bryan is an excellent entertainer, according to all of his fans who go and see him in concert. But, on this day he was outshined by an 8-year-old fan who took the mic and did his own performance. Watch how he got on stage, and performed for the huge crowd!
Not only did he sing with Luke, he was able to rap his part in "This Is How We Roll" and then traded caps with Luke, too. Riley made a giant poster and it was asking Luke if he could sing with him and it worked! Riley gets a huge roar from the crowd and Luke even gets the chills when the little man start to rap. What an awesome way to entertain those in the crowd and also make a young boy's dreams come true.
Check out Riley get on stage and perform with Luke below: (SHARE WITH ALL!)