9-Year-Old Girl Accidentally Kills Instructor During Shooting Lesson, Gun Control Debates Swirl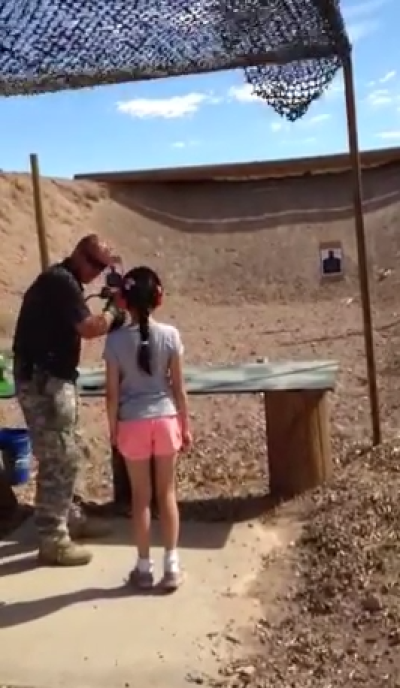 An Arizona shooting range instructor was killed after a nine-year-old girl lost control of a sub-machine gun and struck him at least once in the head on Monday.
Charles Vacca was teaching the young girl how to shoot an Uzi at the Bullets and Burgers outdoor shooting range in Kingman, AZ on Monday, Aug. 26. The death of the 39-year-old instructor occurred after the girl pulled the trigger, causing a powerful kickback that sent the gun over her head, according to investigators.
While the girl was able to safely fire the Uzi when it was on a single-shot setting, she lost control of the weapon when the instructor turned it to fully-automatic, according to Mohave County Sheriff Jim McCabe via the Las Vegas Review-Journal. After being hit by a stray bullet, Vacca was airlifted to University Medical Center in Las Vegas, but he was pronounced dead late Monday.
The girl was at the range with her parents, but the family has not been identified by name. No citations will be issued, and no charges were filed as the gun range is fully licensed. A portion of the lesson was caught on video, and it has gone viral online. Furthermore, Vacca's death has sparked controversy with thousands arguing over whether children should be allowed to use guns.
"Why the hell does a 9 year old need to learn to shoot a gun," Twitter user Livneet posted.
Sean added, "My heart aches for the 9 y/o girl in the shooting range tragedy. My heart is saddened that a 9 y/o was holding an Uzi in the first place."
"I note once again this morning we are mocking the stupidity of American gun attitudes after a single death on a shooting range," Simon wrote.