911 Called on Duggar Family After They Refused DHS Access to Check on Child's Well Being, New Report Claims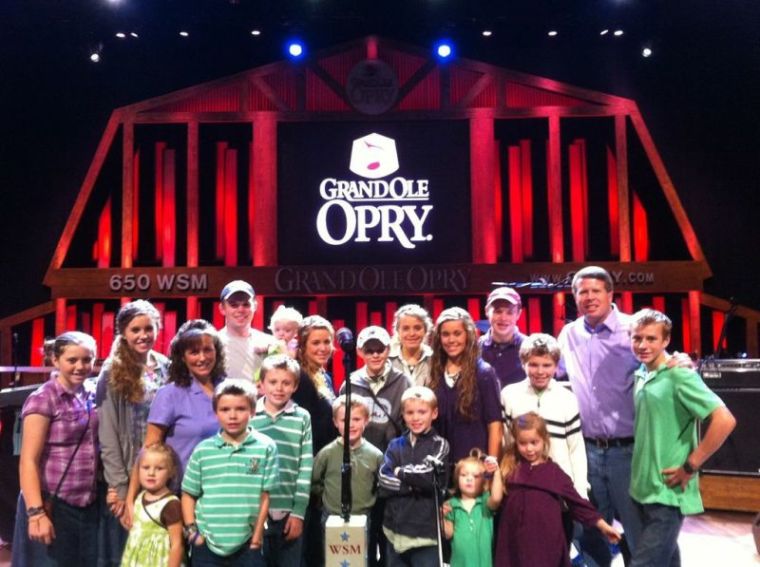 The Duggar family of TLC's "19 Kids and Counting" reality show has been hit by a new investigation in which the Department of Human Services in Arkansas reportedly called 911 after the family denied agents access to one of the children.
"We have an investigation and I guess they're not being cooperative. We have to see the child to make sure the child is all right. So we just need police assistance," a Washington Country DHS employee is heard telling a 911 operator on May 27, according to information obtained by In Touch magazine.
The magazine noted that it is not known what prompted the investigation, or which one of the children the workers wanted to see.
The Duggar family has been dealing with a molestation scandal in the wake of separately released reports that revealed their eldest son, Josh Duggar, molested four of his younger sisters when he was a teenager.
The TLC show has for the time being been pulled off the air, while the Duggars have said in a series of interviews that the unlawful release of the reports have hurt their family more than the actual molestation incident.
"For all of their information and everything to be turned over to a tabloid … for those things to be twisted and shared in a slanderous way — story after story, tabloid after tabloid," Michelle Duggar told Fox last week, saying that "as a mom, that breaks my heart for my girls."
Jill Dillard, one of the victims, added: "This is something that's already dealt with. We've already moved on. It's not the truth. Everything is distorted."
Josh Duggar has also apologized for his past actions, and resigned from his position at Family Research Council Action in the wake of the report.
Conservatives such as GOP 2016 presidential candidate Mike Huckabee have rallied behind the family, arguing that they are being targeted so heavily because of their Christian beliefs.
"I was stunned and shocked that the victims were exploited in this by the media for their own interests — there was no interest in the media to protect those girls, there was no interest to make sure their interests were served. And I think your interview pointed out that they had a very different reaction to all of this than did their critics who were out to destroy their families," Huckabee told Megyn Kelly on "The Kelly File" on Monday.
Fox News pointed out that the DHS has investigated the Duggar family in the past as well. The Duggars were questioned by authorities in 2006 after a person called a hotline to report on the abuse committed by Josh Duggar.
Jessa Seewald said in a Fox News interview that back then the family handled the DHS investigation well.
"… Even when we went through the DHS investigation, they complimented my parents on what an amazing job they did through that process. … As a mom, I hope that I can set the same safeguards in my family that they did." Seewald said.