A 5-Year-Old Begs His Mother to Feed a Homeless Man — Then He Prays for Him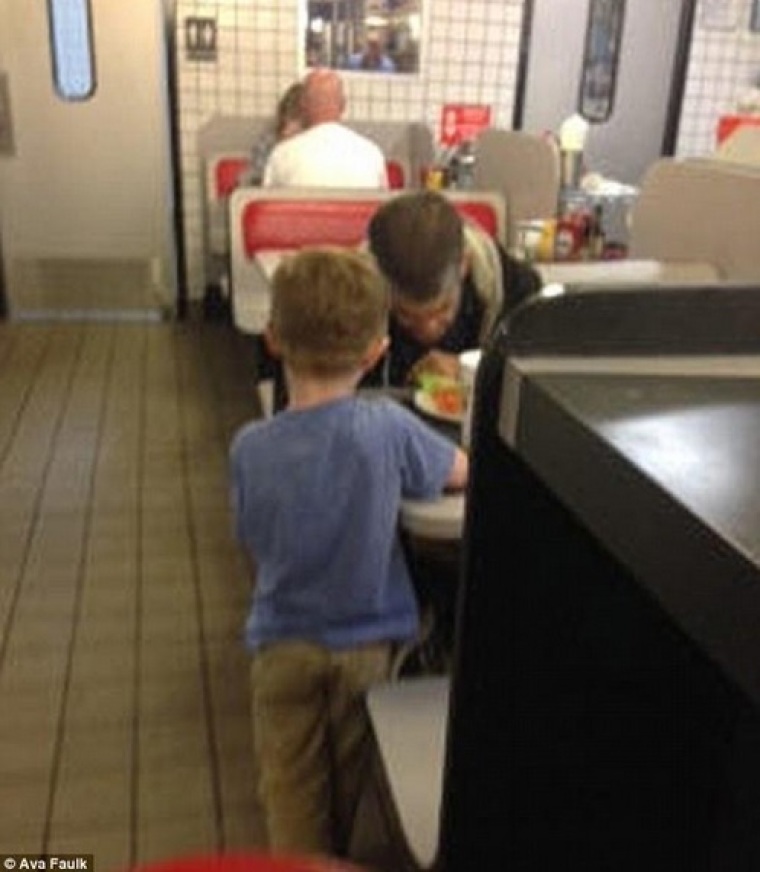 Seeing a homeless man inside of a Waffle House in Alabama caused one little boy to respond with kindness.
After seeing that this man had no food, this boy quickly rushes over to his mother and asks if she can buy him a meal. The homeless man is in shock and it doesn't end there. Josiah Duncan goes over to the man and begins to pray, and after that, there wasn't a dry eye in the building.
This young boy has a heart of gold. His mother, Ava Faulk, was in complete shock and felt so blessed when he prayed for the man.
"He came in and sat down, and nobody really waited on him," Faulk told a local radio station. "So Josiah jumped up and asked him if he needed a menu because you can't order without one."
The photo is now being shown all over the world to promote kindness, and it sure does touch your heart when you look at it.
"Watching my son touch the 11 people in that Waffle House tonight will be forever one of the greatest accomplishments as a parent I'll ever get to witness," Faulk said.
Watch this short video showing this touching gesture from a 5-year-old boy below: