'A.D. The Bible Continues' Series 'Certainly Is a Christian Project,' But It Is Not Just for Christians, Actors Say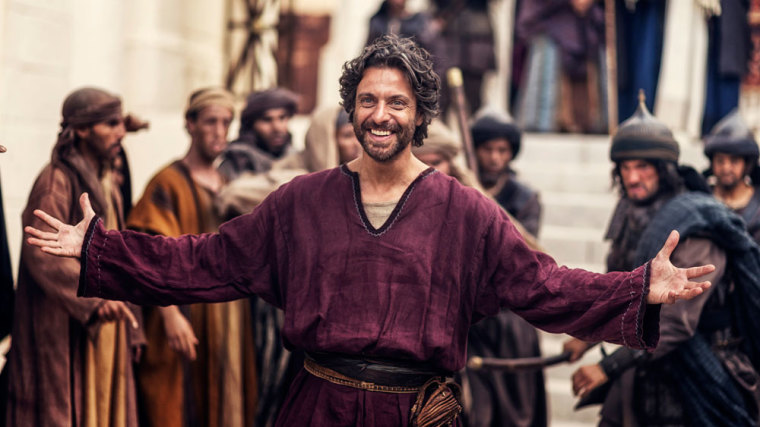 NEW YORK — The Jewish actor portraying Peter, the disciple whom Jesus Christ described as the "rock" on which he would build his church, insists that Mark Burnett and Roma Downey's new "A.D. The Bible Continues" series is not targeted only at Christian viewers.
"The words I use are faith, hope and love. It affects us all, so I don't think it matters what you are," Adam Levy told CP last week at the "A.D." premiere reception in New York City when asked if the series was primarily for Christians.
"At some point I will sit down with my children to watch it and I would say it's a universal story to be told to the world," he added.
Asked if "A.D." is a Christian project, Chipo Chung (BBC's "Doctor Who"), the actress portraying Mary Magdalene said, "I think A.D. is very cleverly pitched. I think it certainly is a Christian project."
Chung added, "I think that Mark Burnett and Roma Downey are spreading the good news about the Bible in a way that's palatable because the Bible has so many great stories. In fact in its time, the Bible was like going to the movies, the stories that were in it.
"At the same time, it's very intricately balanced with the power play between the different factions that were causing the oppression. The Romans and the whole idea of empire, and the high priests and the machinations of power there. And there's a lot of freedom that they have with those stories. The biblical stories are very biblically accurate, and the characters who aren't as iconic within the Bible, there's an absolute freedom so you'll have never seen this story of Rome before."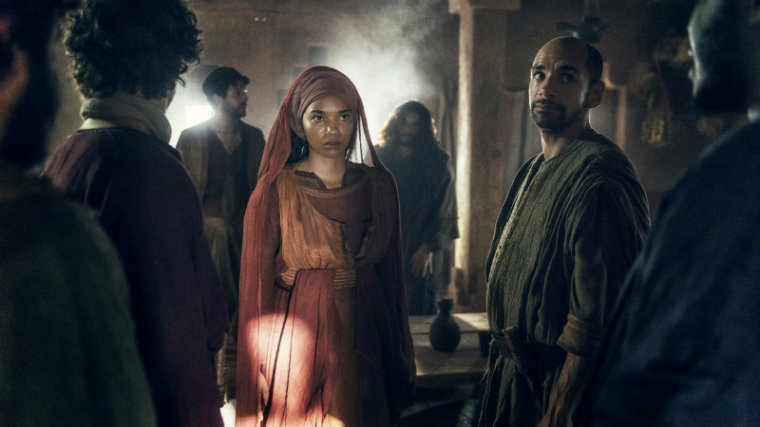 Episode one of "A.D. The Bible Continues," which premiered April 5, depicts Jesus' crucifixion and the disarray and confusion his disciple's immediately find themselves in afterward. According to the biblical account, Peter denies knowing Jesus after his arrest three times. In the episode entitled, "The Tomb Is Open," the apostle is confronted by Mary Magdalene and the Apostle John about being absent during Christ's death at the hands of Rome. Peter conveys that his motivation in denying any relationship with Jesus was his desire to avoid sharing in his teacher's execution.
Levy explained his character's conflict in light of the times in which "A.D. The Bible Continues" is set.
"This is a gritty, grisly, dangerous place to be, a very very dangerous place to be. I mean you could be killed at any moment. And when you're up against the odds even more so," Levy said. "So I think for the first time, people are seeing something that is really quite hard-hitting and quite gruesome. It's a gruesome period."
Contemplating the profound effect Jesus, the son of a carpenter worshipped as God, has had on the world, Levy suggested that it was because the Jewish teacher "went back to the root of faith."
"At the time in the first century, at the time of his death there was an awful lot of corruption," the actor said, somewhat echoing Chung's remarks. "You've got the Roman Empire in there, you've got the Sanhedrin council led by Caiaphas there, and there was a lot of corruption in and around there and politics flying around. I think Jesus didn't necessarily want to carry that on, and he sort of whittled it down to its bare bones, which has to be at the end of the day belief and faith in humanity."
In addition to both of them being Jewish, Levy added that he and Peter, originally called Simon before being renamed by Christ, hold more in common simply because of human nature.
"I'm a Jew. Peter was born and died as a Jew. And I guess we all have fear. We all have denial somewhere, and there's a lot of hope and a lot of love in there and I think these are universal topics that we all (share) across the globe. So that's where the similarity is I suppose," he explained.
The British actor, whose credits include "Gladiator" and a role in 2014's "Before I Go to Sleep" alongside Nicole Kidman and Colin Firth, said he prepared for his role as Peter by looking to "great speakers, because Peter becomes this great speaker even though he's an illiterate man. He finds on his feet how to speak and how to be an orator for the faith."
"I looked to all the greats, you know, Martin Luther King, even Obama in 2004 had some amazing speeches and again great straight-talking people that I looked at and also Pope Francis. Peter allegedly became the first pope and I think that Pope Francis and this Peter that I'm getting, they have a similar ethos," he added.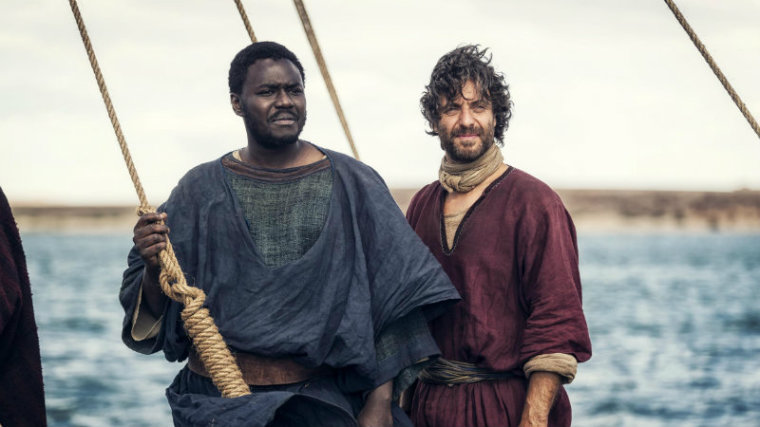 Levy insisted that viewers should continue watching NBC's 12-part series because the story will surprise them. "To be honest, we don't know these characters as well as we think we know them. We only know Saint Peter. We need to see Peter the person, the guy," he said.
Chung, the actress portraying Mary Magdalene, also suggested that viewers familiar with the story of Jesus and his earliest followers might find themselves surprised by "A.D.'s" take on the Bible narratives.
"It's fun and it's edgy and gritty and there's a lot of dirt and grime and drama to it. What's most exciting is that you don't know the story. Most people don't know the story, whether they're Christian or not," Chung said.
The NBC series premiered on Easter Sunday, and was a huge draw for viewers, in comparison to the other big three networks (ABC, CBS and Fox). NBC reported that 9.5 million viewers overall watched "A.D. The Bible Continues" from 9-10 p.m. ET.
Read more coverage on "A.D. The Bible Continues"by clicking below:
'A.D. The Bible Continues' Touts Diverse Cast — and 'This Isn't Token Diversity,' Creators Say
Agnostic Actor Playing Pontius Pilate in 'A.D. The Bible Continues' Says He Is a 'Big Fan of Jesus Christ
'Why Did Jesus Send Mary? 'A.D. The Bible Continues' Star Chipo Chung Talks Role as 'the Apostle of the Apostles'