A Genderless Child? When Ideology Becomes Abuse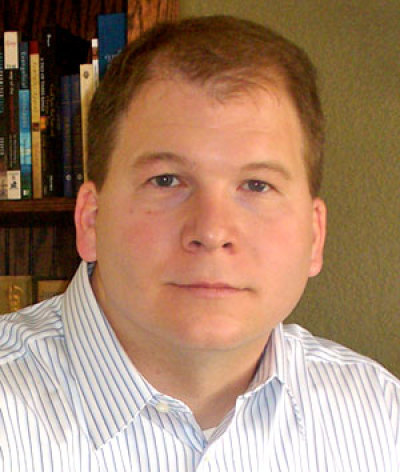 There are many stories these days of government trampling parental rights, but what happens when parents are the ones doing the trampling?
Recently on BreakPoint we talked about the tough case of Charlie Gard — the terminally ill baby whom British courts decided should die in the hospital rather than travel to America with his parents to seek experimental treatment for his rare condition. In that commentary, I said that the government had overstepped its authority, taking away the right of Charlie's parents to make decisions for their son.
But another story shows that there's another side to this coin. The parent of a Canadian newborn not only wants to make a crucial life decision for him or her, but also force the government to recognize that decision. Now I say "him or her" because it has been hidden whether little Searyl Doty of British Columbia is a boy or a girl. Only the child's mother, who identifies as a "non-binary trans person" and is taking male hormones, knows the truth.
Searyl made international news when this baby received what his or her mother is calling the first ever "genderless" document issued by any government. The Gender Free I.D. Coalition, an activist group Searyl's mother participates in, seeks to "remove all gender/sex designations from identity documents," and in this case, they appear to have gotten their wish. The card issued by British Columbia lists Searyl's sex as "U," presumably for "unknown" or "unclassified."
Searyl's mother (who, again, would prefer I call her a "parent,") said in a statement that "It is up to Searyl to decide how they identify, when they are old enough to develop their own gender identity."
Doty believes so deeply in liberating children from biological sex that she's a complainant in a case currently before the province's Human Rights Tribunal, arguing for genderless government I.D. She's also applied for judicial review of her child's birth certificate, which British Columbia still says must list either male or female.
Doty's lawyer says requiring such a designation violates the baby's rights "as a Canadian citizen to life, liberty and security of the person." And by the way — folks, I promise I'm not making this up — this lawyer refuses to use capital letters in her name because it's oppressive.
Now why am I telling you all of this? Because in contrast to the Charlie Gard case in which the government overstepped its sphere of sovereignty, this is a case of a parent overstepping her sphere of sovereignty as well as crossing the line into abuse.
And no, I don't think "abuse" is too strong a word for a mother who refuses to acknowledge the biological reality of her child's sex, and to raise him or her in denial of such reality. The potential for harm here is great, and not only should government officials refuse to accommodate it, they should stop such practices, even if necessary, removing the child from that home.
Of course, I don't expect for a moment the Canadian authorities will actually do this. But they should. And Christians shouldn't be afraid to say so.
And just as there are limits to the state's authority over the family, there are limits of the family's authority over the state. A parent doesn't have the right to force the government to violate its responsibility to recognize reality either.
God designed the family before all other institutions to produce, nurture, and protect children. The state isn't competent to do this, and neither is the market, the academy, or even the church. But when the family fails to fulfill its God-ordained role—when parents try to deny a fundamental and biological truth about who their children are, they've failed.
It's awful to watch governments steamroll one family to end Charlie Gard's life, while failing to intervene in Searyl Doty's life. Because children are helpless against our social experimentations, Christians can't simply retreat from the public square or concede the clash of worldviews. The bad ideas of adults in any sphere of authority often have small victims.
Originally posted at breakpoint.org
From
BreakPoint
. Reprinted with the permission of the Colson Center for Christian Worldview. All rights reserved. May not be reproduced or distributed without the express written permission the Colson Center for Christian Worldview. "
BreakPoint
®" and "The Colson Center for Christian Worldview®" are registered trademarks of The Colson Center for Christian Worldview.