A Jesus Response to Suicide
Comedian Robin Williams' recent suicide has once again exposed the different ways that "Christian" people respond to the tragic issue of suicide.
Many people of faith who respected Williams for his talent are bemoaning his loss.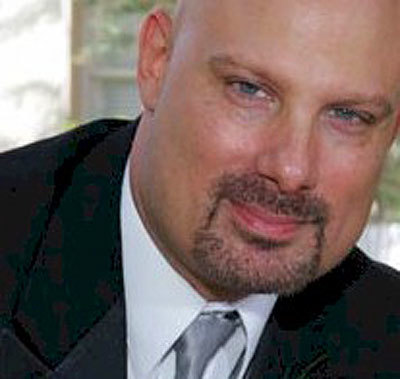 No Christian I've ever met believes that suicide is a good thing.
There is a wide consensus among people of faith — as well as people who don't subscribe to any belief in God — that in many cases, suicide is a selfish act.
Indeed, in many cases, the individual committing suicide isn't thinking about the unspeakable pain that will be brought upon her or his loved ones for their entire lives.
However, what if a person isn't in their right mind when they pull the trigger (so to speak)? What if they are so sullen that they can't see or even think straight? (With regard to Williams, it's recently been revealed that he was experiencing hallucinations associated with his Parkinson's disease.)
Surely, every person reading this article has made a hasty decision, a decision based on faulty or screwed thinking.
Surely every person reading this article has done something foolish in a moment of intense despair, intense confusion, intense temptation, intense pain. Only to deeply regret it later.
On that basis, one must extend grace to those who choose to end their lives in a profound moment of despair, temptation, confusion, or pain (Matthew 7:12).
No one knows whether or not Williams, upon his last breath or two, said, "God, I'm so sorry. Please forgive me. I don't understand it all, but I receive your Son."
Perhaps he didn't. But such judgments are staked out by Divinity alone. Only God knows his heart.
Regrettably, some "Christians" are condemning Williams to hell because of the suicide. Last time I checked the Bible, people are judged by God for willfully rejecting Jesus Christ — the Savior of the world — not for a particular sin, mistake, or transgression.
If Williams did — or doesn't — receive eternal life, it's not because of any particular sin he committed. Nor is it because he chose to end his life. It will be because he willfully rejected the only One who gives eternal life . . . the Lord Jesus Christ, who is Eternal Life Himself.
Phil Cooke points out that just days after the tragic death of actor and comedian Robin Williams, some "Christians" were coming up with the "answers," and (surprise) pitching their DVD's in the process. Some of them were stating, "Robin Williams acknowledged that he had opened himself up to transformative demonic powers that aided him on stage."
Cooke writes,
"Having worked in Hollywood for more than 30 years, I can tell you the idea Robin's talking about in the quote isn't "demon possession" but a common term actors use to fill a character. I'm sure writer Joe Schimmel is trying to do the right thing, but using that quote as a guide, he would have to (and perhaps does) assume every actor and comedian in Hollywood is demon possessed.
But even more important is the question – did this writer ever actually speak to Robin? Did he counsel him? Did he even have a lengthy personal interview? If not, how can he make such sweeping and insensitive statements – particularly within hours of Robin's death?
We wonder why Christians are marginalized by the culture and wonder why non-believers aren't interested in anything we have to say. Well go no further than this article (and I'm sure plenty from others that will be coming.)
There is evil in the world. There is demonic activity in the world. But there is also mental illness. Of all the people in the culture, Christians should be more sensitive than anyone during times of tragedy.
And I'll no doubt get the "But Phil – we must speak the Truth" argument back. That's true as well. But when that is required, it is a grave and serious responsibility – not an opportunity to pitch our latest DVD. And perhaps more important – when Christians make grand judgements and pronouncements, they should be based on rock solid evidence, not fragments of interviews or our own assumptions. I'm reminded of the quote from writer Anne Lamott: "You don't always have to chop with the sword of truth. You can point with it too."
Think about the bigger picture here. Do articles like this really advance the Kingdom? Do they cause readers to be so convicted that they want to turn to God? Or do they simply feed the stereotype that Christians are insensitive jerks, who are more concerned about condemning than caring?
During times like this, our hearts should burn. WE should be consumed with guilt that we haven't done enough to share the Good News.
Not take an attitude that will simply drive away the very people we are trying to reach."
I've said this numerous time before. But why do so many people not want to have anything to do with Jesus?
It's because of the cruel, harsh, self-righteous, and judgmental attitude that some professing "Christians" level against people they've never met . . . as well as fellow believers.
"Why would I want to be part of that bunch!?" . . . is the common response by so many non-Christians today.
The sentiment is growing among true Jesus followers as well.
Last year, Rick Warren's youngest son committed suicide. Here's a short explanation with quotes from Rick himself.
The 27-year-old son of Pastor Rick Warren has taken his own life after a lifelong struggle with mental illness. The internationally known Christian leader at Saddleback Church in Lake Forest, California, made the announcement about his son early Saturday morning in an email sent to his staff.