'A scene from Hell': Christians talk being bloodied, pelted with stones, metal by Muslim mob in Kenya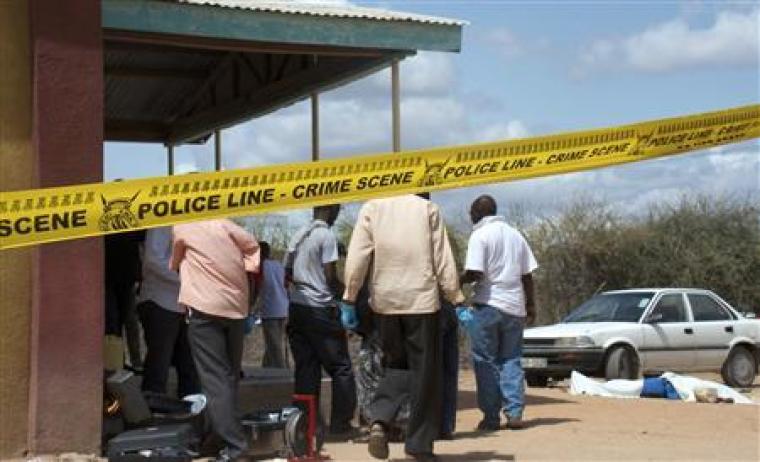 Christian survivors of a stoning in Kenya from September which led to two deaths have described what they called a "scene from hell" at the hands of a Muslim mob.
The attack in Elwak town, Mandera, on Sept. 13 was sparked by the police killing of three al-Shabaab militants. Hardline Muslims, blaming Christians for the actions against the terror suspects, rounded up Christian construction workers, killing two and injuring another two, International Christian Concern reported.
Jacob Mutua Mativo, one of the survivors, has now shared details of the stoning, explaining how he and others were working on the rooftop of a building when they saw "the local Muslim men and women had engulfed the construction site and everybody was now looking for a space in the fence to escape."
The Christian workers were pelted with stones, timber, and metals as they got down from the construction site and fled for their lives.
"I saw two of my colleagues already lying down, oozing blood from multiple injuries," Mativo said. "I thought they were still alive. While trying to jump over the fence, I was hit on the head by a huge sharp stone and another flying piece of wood broke my left arm. I passed out. That is all that I can remember."
Musee Kiema told the persecution watchdog group that the believers were subjected to a "scene from hell."
"It was so swift such that before we could dash out for safety, every corner was occupied by the angry mob, baying for our blood. Before I could jump over the barbed wire fence, several stones had already hit me. I saw my friend, Joseph Mwatha Mwangangi, was knocked down ahead of me close to the fence. I knew death had visited us," the survivor explained.
One of the victims of the stoning at the time was identified as Fredrick Mukanda Bahati. A local pastor who wasn't named said that he and the other Christians had only been trying to earn a living.
"We are not safe at all and this incident shows how Muslims hate believers in Christ. We have known it is the armed militants belonging to the al-Shabaab that kill people, but now we have discovered that even our close Muslim friends can commit atrocities against us," the pastor said.
Al-Shabaab radicals, while based in Somalia, have for years been murdering Christians in Kenya. They have often specifically separated them from Muslim residents, and executed them for their faith.
One such recent attack saw al-Shabaab militants ordering travelers off a bus, and forcing them to produce their identity cards. They made the passengers recite the Islamic creed to prove their allegiance to the faith, but two Christians, Fredrick Ngui Ngonde and Joshua Ooko Obila, refused and were shot dead.
A witness who wasn't named told ICC that the men "refused to obey the jihad fighters and remained adamant that Christ is their savior and they cannot deny the Christian faith."
Heartbroken relatives talked about seeing their loved ones in Heaven. Ngonde's wife, Penianh Mwatha, explained that they have a 2-year-old son who has now been made fatherless.
"I don't know what my future will be, but I am persuaded that one day we shall see him in Heaven," the widow said back then through tears.