Al-Shabaab Executes 2 Christians After Forcing Bus Passengers to Recite Islamic Statement of Faith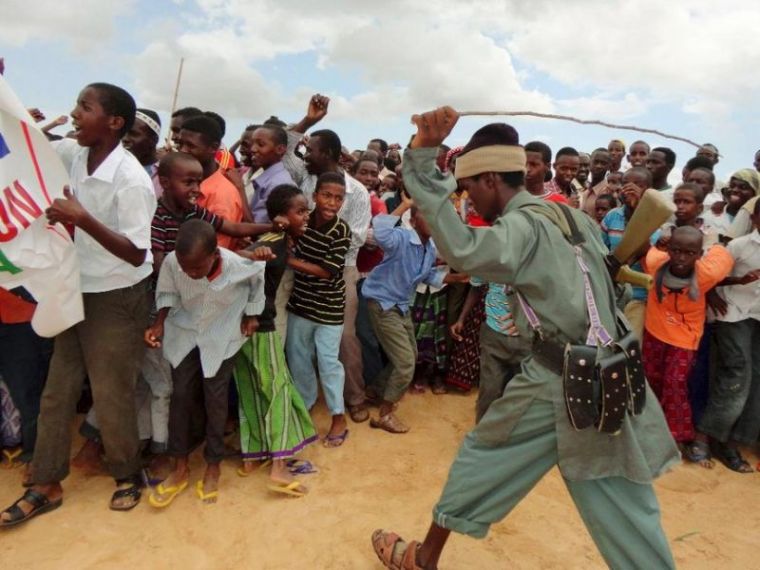 Al-Shabaab militants executed two Christians in Kenya after they attacked a bus and forced the passengers to recite the Islamic statement of faith.
International Christian Concern said that the attack happened on Friday, when seven Islamic militants from the terror group stopped a bus that was heading to Garissa.
As they have done in numerous previous attacks, the al-Shabaab radicals forced the passengers to present their identification cards, and separated them by Muslim and Christian names.
They forced the non-Muslims to recite the Shahada, or the Islamic statement of faith. The two people, apparently Christians, who failed to recite it were executed on the spot.
"ICC is following up with the families of these two martyrs. This group's intense hatred and violence has caused massive pain for many families and friends of Christians like these two," the watchdog group said.
"The Kenyan and Somali governments must continue to work to end the horrible atrocities that this evil organization commits and protect the lives of Christians in Kenya," it added.
Kenya's The Star also reported on the attack, and noted that, according to a witness, three people were initially tested by reciting the Shahada. The one who was able to recite the verses was spared and set free.
One of the murdered men was identified by the name Joshua, believed to be a casual laborer based in Masalani.
Northeastern regional coordinator Mohamed Birik said that Kenyan forces are searching for the militants in a nearby forest.
"It is unfortunate that we have lost two innocent lives of Kenyans. I want to assure that going forward, such an incident will not happen again," Birik said.
Al-Shabaab, which is based in Somalia but continues to carry out attacks in neighboring Kenya, remains one of Africa's deadliest terror groups.
In April 2015 the terrorists killed close to 150 students during an ambush attack at Garissa University College, where the militants separated Muslims from Christians before executing the latter.
In August 2017, the terrorists killed another four Christian men in Kenya's Lamu County, beheading three and burning alive another.
The Ethiopian Air Force announced last week that it has carried out an airstrike against al-Shabaab in Somalia. It reported that close to 70 al-Shabaab militants were killed, while two vehicles packed with weapons were destroyed.
Brigadier General Yilma Merdassa, Chief of Ethiopian Air Force, said that with the strike, "we achieved 100 percent of our plans" and prevented a possible militant attack on the Ethiopian contingent of the African Union Mission in Somalia.
Radio Shabelle noted that other counties that have sent troops as part of the AU Mission include Burundi, Djibouti, Kenya and Uganda. The U.S. has also been carrying out airstrikes to weaken and defeat the terror group at its Somali bases.