ABC Family Cancels 'Alice in Arabia' Pilot Following Backlash Over Muslim Stereotypes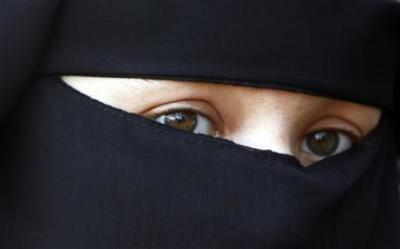 The ABC Family television network recently announced its plans to cancel its recently-announced "Alice in Arabia" pilot after Muslim advocacy groups and the Twittersphere criticized the show's plot as racist and stereotypical towards the Saudi Arabian culture.
The family-oriented television network announced just last week that it had green-lighted the "Alice in Arabia" pilot, described as a "high-stakes drama series" that follows the life of an American girl after she is kidnapped by her Saudi Arabian grandfather and forced to live in the Middle Eastern country, "surviving life behind the veil," while attempting to find a way back home.
Muslim advocacy groups, including the Council on American-Islamic Relations and the American-Arab Anti-Discrimination Committee, expressed concern that the children's show was promoting stereotypes of Saudi Arabian culture.
"We are concerned that, given media references to the main character 'surviving life behind the veil,' the pilot and any resulting series may engage in stereotyping that can lead to things like bullying of Muslim students," said Hussam Ayloush, executive director of the Council on American-Islamic Relations.
The American Arab Anti-Discrimination Committee also expressed concern about the show "promoting bigotry and stereotyping of millions of Arabs and Arab-Americans, and billions of Muslims around the world," according to Buzzfeed, which obtained an early draft of the pilot's script. Buzzfeed reported that the plot pitted American values against Saudi Arabian values, and vice versa.
Another major source of contention for those who opposed "Alice in Arabia" was the name of Alice's grandfather, Abu Hamza. As the Daily Mail reports, Hamza is the name of an Egyptian-born Islamic extremist cleric, currently being held in the U.S. and facing charges of attempting to open a jihadist training camp in America.
ABC Family released a statement late last week announcing its plans to cancel the pilot. "The current conversation surrounding our pilot was not what we had envisioned and is certainly not conducive to the creative process, so we've decided not to move forward with this project."
The network also stood by "Alice in Arabia" when speaking with The Huffington Post, saying it is "irresponsible" to pre-judge a pilot before it has even begun production, as it often goes through multiple rewrites. "Pre-judging a pilot that is not even in production is irresponsible. As everyone in the industry knows, all pilots go through multiple rewrites, where story lines and characters develop, and very few get picked up to series. This situation is no different."