Women Are Dying From Abortion but You Never Hear About It, Says OB-GYN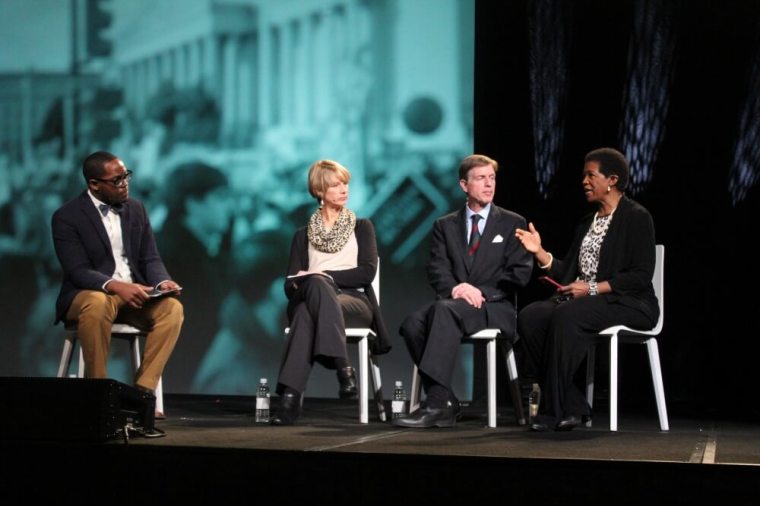 WASHINGTON — Women are being "victimized" and in some cases killed as a result of abortion procedures, yet lack of accurate data recording is keeping Americans in the dark about the issue, a prominent obstetrician-gynecologist who has been in her field for over 40 years explained Thursday.
During a panel discussion at the 2016 Evangelicals for Life conference, Dr. Freda Bush, a clinical instructor in the Department of Family Medicine at the University of Mississippi Medical Center who is an American Association of Pro-Life Obstetricians and Gynecologists board member, questioned whether Planned Parenthood and other abortion clinics are doing their part to explain the real and fatal health risks of abortion to young women who are looking for a way out of their crisis pregnancies.
In the discussion, which was focused on the aftermath of Center for Medical Progress' undercover Planned Parenthood aborted baby body parts videos, Bush called for the "full disclosure" on how Planned Parenthood clinics respond to protect women who experience serious complications as a result of abortion procedures.
"Having an abortion is not just a walk in the park," she said. "Women need to be protected when it comes to their health rather than be victimized."
Bush, who is an active physician, warned against the notion that possible complications from abortions are only minor. She explained that medical abortions and surgical abortions can cause severe bleeding, infections and other serious injuries, and asserted that abortion clinics often do not have the specialty doctors needed to handle complications and, in some cases, leave suffering women "to get to the emergency room by themselves."
Although some might not think there is much risk to their own life when getting an abortion, Bush told of a college student in Mississippi who died simply because her parents forced her to get an abortion procedure so she could finish her education.
"She became infected, ended up becoming septic, went to the ICU, had brain injury and she was discharged eventually to a nursing home," Bush explained. "That young lady died. It did not show up as an abortion death on the death certificate."
Bush advised that there are more women who could have suffered a similar fate as the Mississippi college student but the world has no way of knowing how many women die from abortion complications because numbers on abortions and abortion complications are not recorded at an acceptable level.
"So, we really don't know how many abortions are being done, we don't know how many people are dying of abortions because the numbers are not being kept," Bush stated. "As a matter of fact, the CDC even says that only 45 of the 50 states in the United States actually keep abortion records. We really don't know how many abortions are being done in the United States and we know even less about the complications."
Although abortion proponents and a study argue that medical abortions are safer than surgical abortions, Bush said that medical abortions can be just as dangerous and tormenting for women.
Contact: <ahref="mailto:samuel.smith@christianpost.com">samuel.smith@christianpost.com,
@IamSamSmith
(Twitter)