ACLJ Meets With Trump, Urges Him to Bring Up Imprisoned US Pastor in Meeting With Turkey's Erdogan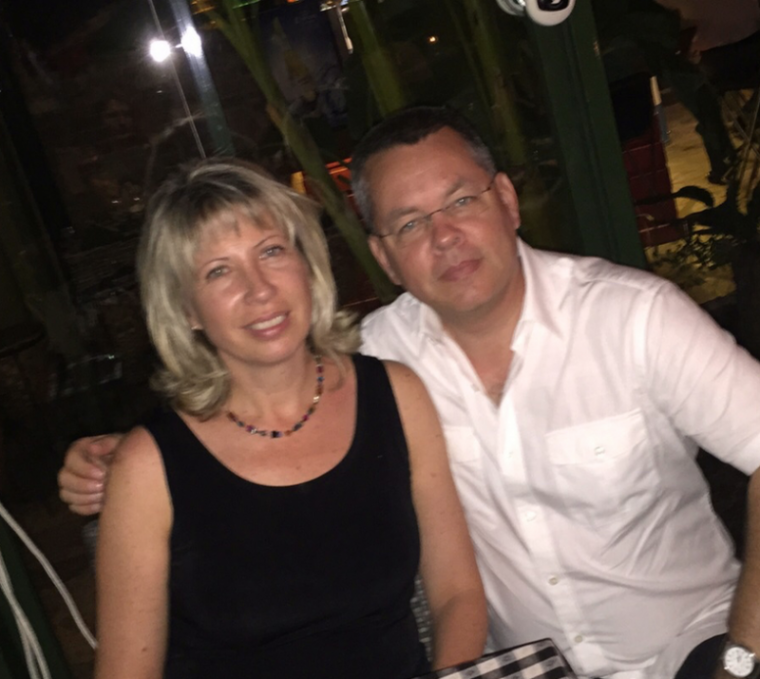 A top conservative law group met with President Donald Trump on Thursday, asking him to speak out on the imprisonment of American Pastor Andrew Brunson during his upcoming meeting with Turkish President Recep Tayyip Erdogan.
American Center for Law and Justice Chief Counsel Jay Sekulow said that he spoke with Trump at the Oval Office in Washington, D.C., where he raised Brunson's case.
"I told the President about the hundreds of thousands of you who are calling for the release of Pastor Andrew. I respectfully urged him to bring up Pastor Andrew's case in the President's planned meeting with Turkey's president, Recep Tayyip Erdoğan, early next week," Sekulow explained.
The pastor served the people in Turkey for 23 years before he was imprisoned seven months ago on supposed terror link charges, though the ACLJ and other organizations have said that authorities have provided no evidence for such allegations.
ACLJ Senior Counsel CeCe Heil told The Christian Post in an interview in February that the only possible reason for the American pastor's treatment could be that he has been caught in the ongoing crackdown by Erdogan on anyone that might have been involved in the failed coup last year.
"Really, the only thing we can point to is the attempted coup last July and President [Recep Tayyip] Erdogan's need to gather up anyone who he might potentially consider to be a threat. Other than that, there is nothing," Heil told CP.
"They have provided no evidence."
Sekulow said that the ACLJ is "vigorously fighting" for Brunson's freedom, and has demanded his release through several channels.
"We are aggressively advocating for Pastor Andrew on Capitol Hill – working with key Senators, the State Department, and the Vice President. During U.S. Secretary of State Rex Tillerson's visit to Turkey in March 2017, he raised Pastor Andrew's case," he wrote.
"And in April, Vice President Pence wrote Pastor Andrew's wife a letter stating, 'I can assure you both that the State Department and this White House, under President Trump's leadership, consider Andrew's release and reunification with you and your three children extremely important,'" he added.
Erdogan enjoyed a massive victory in April in a national referendum that gave him sweeping new powers. Trump reportedly called to congratulate him.
The results sparked concerns for Christians in Turkey, however, who already face significant persecution. Open Doors USA ranks Turkey No. 37 on its World Watch List of countries where Christians are most often targeted for their faith.
Burak Bekdil, an Ankara-based columnist who has been writing on the developments in Turkey for the Gatestone Institute, told CP at the time that Erdogan has capitalized on a "Crescent vs. Crusaders theme" in the Islamic majority country.
"Non-Muslims by definition fall into the 'hate category' in a society that is drifting farther and farther away from Europe's democratic culture," Bekdil said.
"The real danger for the minorities is, perhaps, not directly radical Islam in Turkey but rather various means of state-sponsored discrimination and a dominant thinking in favor of majoritarian politics."
Over 280,000 people have signed the ACLJ's petition to bring Brunson back home to America.
The law group noted that it is working "around the clock" this Mother's Day weekend in its efforts to bring "this American son home."