ACLU to Spend $25M on Abortion, Other Issues in 2018 Midterms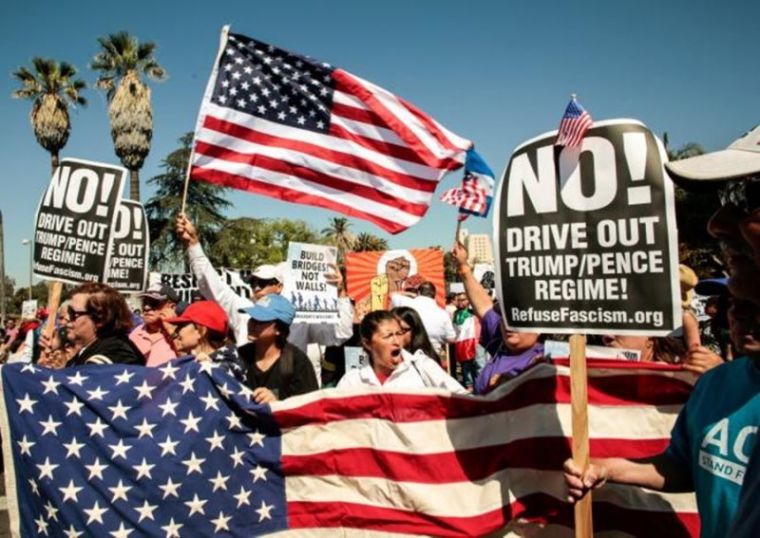 The American Civil Liberties Union plans to become a hub of the anti-Trump movement and is willing to spend more than $25 million for political activism in the 2018 midterms, according to a report.
"It's clear that a larger portion of the American public is deeply engaged in politics in a way they've never been before," Politico quoted ACLU Executive Director Anthony Romero as saying.
The group will abstain from forming a PAC or endorsing candidates so that it doesn't lose its 501(c)(4) nonprofit status, and will therefore only promote issues and initiatives with a focus on voting rights, the travel ban, disability rights, abortion and immigration.
The ACLU was able to raise $93 million online in the 12 months after Donald Trump was elected president, up from $5.5 million the year before. The group's membership has also increased fourfold to 1.6 million.
The group will also issue a scorecard, rating officials by their voting records and public statements; host town halls and conduct phone banks; and invest in radio and TV ads to "hang civil rights and civil liberties issues around the necks of candidates and officeholders around the nation," ACLU Political Director Faiz Shakir was quoted as saying.
In December, the ACLU sued the Trump administration to allow for two anonymous unaccompanied immigrant minors to get abortions.
In October, the Trump administration had reversed a policy from the Obama administration allowing for pregnant illegal immigrant minors to obtain abortions.
The Administration for Children and Families, which oversees the Office of Refugee Resettlement, explained that there was "no constitutional right for a pregnant minor to illegally cross the U.S. border and get an elective abortion while in federal custody."
In November, Trump's Justice Department reportedly filed a petition with the U.S Supreme Court, declaring that it had been misled by ACLU lawyers regarding the abortion of a 17-year-old illegal immigrant from Central America who attempted to enter the U.S. without her parents in September while pregnant.
In that case, the Mexican girl, who was 15 weeks pregnant at the time and being housed at a South Texas facility, wanted to terminate her pregnancy. A federal court eventually ruled in favor of the ACLU and the teenager, with the minor reportedly getting an abortion in late October.
On its website, the ACLU states that it "works every day to stop … attack on reproductive freedom."