'Basic safeguards' or 'baseless attack'? Activists react to 5th Circuit abortion pill ruling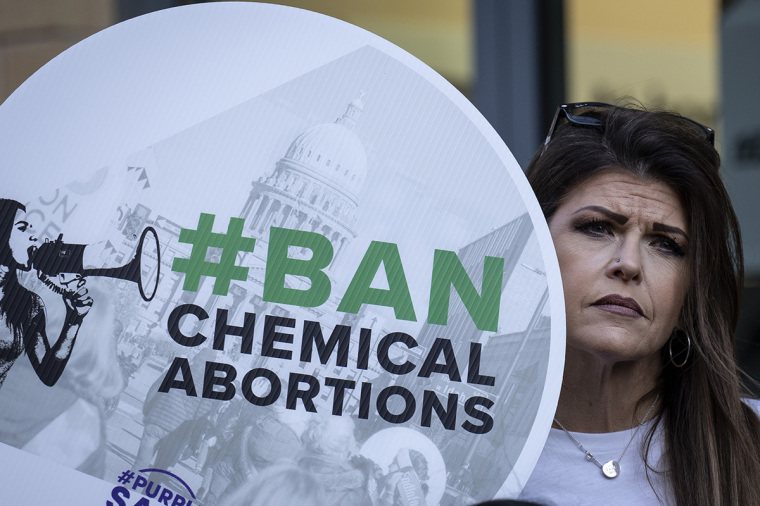 A federal appeals court ruling this week that the U.S. Food and Drug Administration must restore certain safeguards for chemical abortion drugs has prompted reactions from pro-life and pro-choice advocacy groups. 
The 5th U.S. Circuit Court of Appeals ruling on Wednesday upheld a Texas federal court's decision to leave the FDA's 2000 approval of the drug in place but restore the agency's pre-2016 regulations for the abortion pill.
The previous regulations required the drug to be obtained in person and prohibited mailing the pill or prescribing it virtually. 
"In loosening mifepristone's safety restrictions, FDA failed to address several important concerns about whether the drug would be safe for the women who use it," the court opinion written by Judge Jennifer Walker Elrod states. "It failed to consider the cumulative effect of removing several important safeguards at the same time." 
"It failed to consider whether those 'major' and 'interrelated' changes might alter the risk profile, such that the agency should continue to mandate reporting of non-fatal adverse events," the opinion continued. "And it failed to gather evidence that affirmatively showed that mifepristone could be used safely without being prescribed and dispensed in person."
In April, the U.S. Supreme Court allowed mifepristone to maintain its current level of availability as the litigation continues. The U.S. Justice Department is expected to appeal the decision to the conservative-majority Supreme Court. 
Mifepristone, the first drug in the chemical abortion pill regimen, works as a progesterone-blocker, a hormone that helps maintain a healthy pregnancy.
The following pages highlight six reactions to the 5th Circuit's decision.