Activists Slam Pro-Life Majority Congress Over Spending Deal Funding Planned Parenthood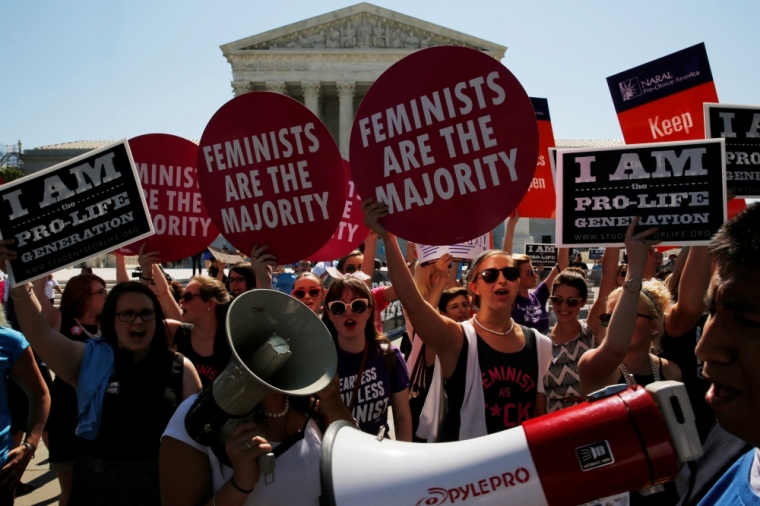 Pro-life leaders are "disappointed" that the Republican-led Congress is advancing a bipartisan spending bill that would allow Medicaid funds to continue to go to the nation's largest abortion provider.
It has been reported that in order to avoid a potential government shutdown, negotiators in Congress reached a deal on Sunday to advance a $1 trillion spending deal that would keep the federal government funded through the end of September.
However, the deal is being considered somewhat of a victory for Democrats who vowed not to vote for a spending bill if it cuts funding for Planned Parenthood, which is a goal that conservatives have been eager to attain since gaining control of both houses of Congress and electing Donald Trump as the 45th president in November.
Although Democrats involved in the negotiations have reportedly conceded $12.5 billion in additional military spending and $1.5 billion in additional spending for border security, they were reportedly successful in blocking the GOP's request to prohibit funds from going to Planned Parenthood, which conducts over 300,000 abortions every year.
As Planned Parenthood receives over $500 million in federal funding per year, it receives most of its federal funding through Medicaid reimbursements for services its clinics provide.
The spending deal is not official yet, as both the House and Senate are expected to vote on it sometime this week.
"With pro-life Republican majorities in both houses, it is incredibly disappointing that any Republican spending bill would contain continued funding for Planned Parenthood," Marjorie Dannenfelser, the president of the Washington-based pro-life lobbying organization Susan B. Anthony List who chaired the Trump campaign's pro-life coalition, said in a statement Monday.
"This makes it imperative that Republicans also move quickly on a reconciliation bill that redirects the abortion giant's funding to community health centers."
The Trump administration and Republicans in Congress have so far been unsuccessful in passing legislation that would have not only repealed the Affordable Care Act but would also strip most federal funding from Planned Parenthood.
"In March, Vice President Mike Pence cast the tie-breaking vote in order to overturn then President Obama's last minute regulation which forced states to fund Planned Parenthood under Title X. That effort to undo Obama's parting gift to the big abortion industry proves that the votes are there using reconciliation," Dannenfelser said.
"Women would be better served by these comprehensive health care entities, which outnumber the abortion chain by more than 20 to one nationwide," she added. "Planned Parenthood, which performs more than 320,000 abortions in a single year per their latest annual report, does not need or deserve taxpayer dollars."
The Washington Examiner reported last week that the conservative House Freedom Caucus issued its support for a revised version of legislation that would repeal Obamacare and redirect funds from Planned Parenthood to comprehensive health clinics. In addition, the social conservative organization Family Research Council, which was hesitant to embrace the initial proposed legislation, has also issued its support for the revised version.
However, the outlet reports that support from moderate Republicans could be lacking.
Mat Staver, the chairman of the conservative legal group Liberty Counsel and a prominent religious freedom lawyer, said in a statement that "one has to wonder if the Democrats are the majority party in Congress."
"The Republican Congress lacks real leadership. They will pay the price for not leading," Staver said. "Taxpayers should not be forced to fund human genocide and foot the bill for Planned Parenthood, that performs 887 abortions per day and profits from the sale of baby body parts."
Last week, the pro-life group Live Action highlighted statistics which show that even though Planned Parenthood's federal funding has nearly doubled in the last decade, the number of pap tests, UTI treatments, adoption referrals and family practice services, the organization provides has decreased while its abortion numbers have increased.
Planned Parenthood still has yet to release its annual report for 2015–2016, which has led some pro-life activists to ponder why.
"With the heightened scrutiny of Planned Parenthood following the 2015 release of the Center for Medical Progress baby body parts videos, the year-long inquiry by the Select Panel on Infant Lives into the fetal tissue trafficking industry, and the promise to defund them by President Trump and members of Congress, this annual report is going to be looked at with a fine-tooth comb," Kristan Hawkins, the president of the campus pro-life organization Students for Life of America, wrote in an op-ed in February. "Planned Parenthood knows this and is likely scrambling to make sure all their bases are covered and that they can handle the pushback they are likely to get."