Actor Chris Pratt Builds Giant Cross to Celebrate Easter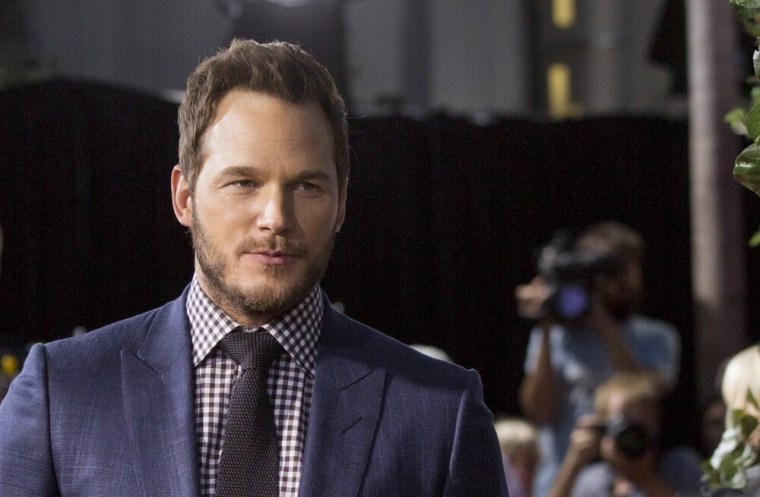 Actor Chris Pratt spent time working on something larger than life Easter Sunday, and it didn't involve an action movie superhero.
Pratt celebrated Easter by helping to erect a huge wooden cross atop a hill. The 36-year-old "Jurassic World" actor chronicled the process on Instagram, sharing step-by-step captioned photos that included picking the perfect spot, dragging the cross out to its location, taking a rest, digging a hole, putting the cross in place and leveling it, backfilling the hole with cement, and enjoying the finished product.
The actor, who is currently filming "Guardians of the Galaxy Vol. 2" has been consistently vocal about his Christian faith, especially after the premature birth of his son, Jack, who was born nine weeks early and weighed only 3 pounds.
"We were scared for a long time," Pratt previously told People about him and his wife, actress Anna Farris, regarding the month that their son spent in ICU. "We prayed a lot."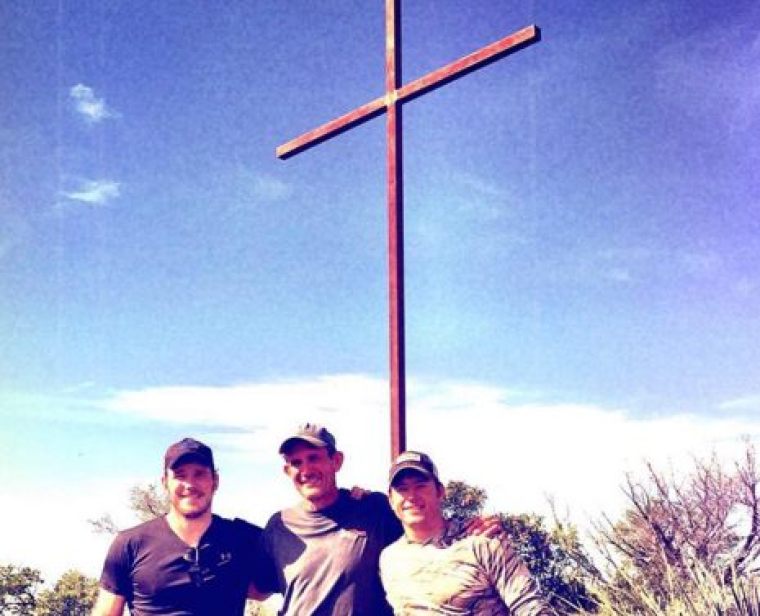 The actor says the ordeal redefined his faith in God. "It restored my faith in God, not that it needed to be restored, but it really redefined it," said Pratt. "The baby was so beautiful to us, and I look back at the photos of him and it must have been jarring for other people to come in and see him, but to us he was so beautiful and perfect." Today baby Jack is 3 years old.
Pratt has said in past interviews that his relationship with Christ began at 19. Back in 2014 he told Esquire magazine that on a night that he had intended to hang out with friends, illegally drink alcohol and probably even do drugs, he encountered a man in a bar who said he was directed by God to intervene.
"He was like, 'I stopped because Jesus told me to stop and talk to you,'" Pratt told Esquire. "'He said to tell you you're destined for great things.' My friends came out, and I was like, 'Hey, I'm gonna go with this guy.' I gave my soul to Jesus within, like, two days. I was stuffing envelopes for his organization, Jews for Jesus. I'm not even sure, at that age — I was 19 years old — I knew what Jewish was."
The man's prophecy didn't take long to unfold. One month later, Pratt was discovered by a film director while he was waiting tables at the Bubba Gump Shrimp Co. restaurant, and he traveled to California to star in the 2000 horror comedy "Cursed Part III."
While Pratt believes in fate, his rise to stardom wasn't as easy at it might seem. "I do believe in destiny. I'm lucky," said Pratt. "But I didn't walk into 7-Eleven, buy a scratch ticket, scratch it off, and star in 'Guardians of the Galaxy.'"