Actor Steve McQueen Was Found Clutching Billy Graham's Bible When He Died, Greg Laurie Says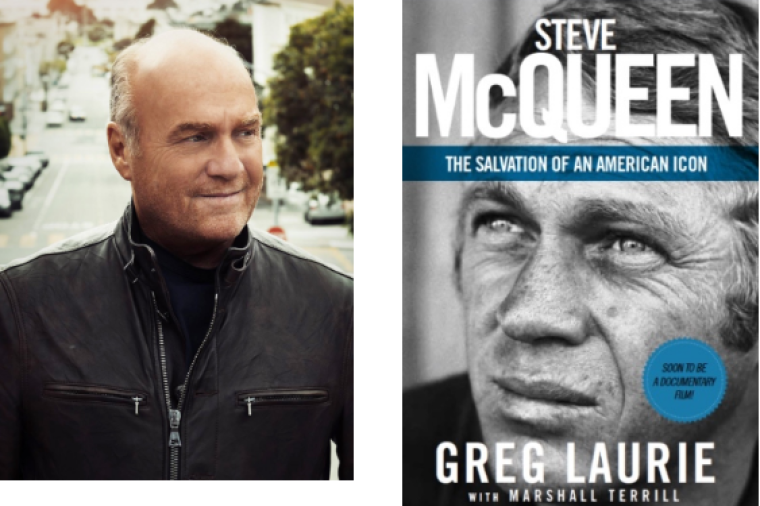 Hollywood icon Steve McQueen, who accepted Christ months before he was diagnosed with fatal cancer, died clutching legendary evangelist Billy Graham's Bible, California pastor Greg Laurie's new book on the salvation of the "King of Cool" explains.
Laurie, senior pastor at Harvest Christian Fellowship in Riverside and a well-respected evangelist, will release his new book, Steve McQueen: The Salvation of an American Icon, on June 13.
In an interview with The Christian Post this week, Laurie explained that the book will serve as the most in-depth account of McQueen's fairly unknown path to Christ in the last days of his life. The book was co-written by Marshall Terrill, who has written five books on McQueen and, according to Laurie, is an "expert on all things McQueen."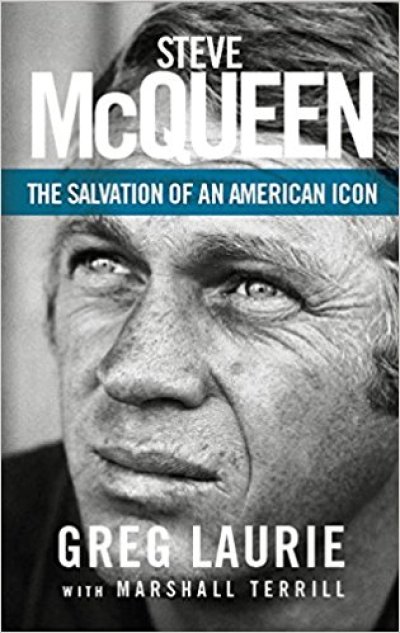 The book includes interviews conducted by Terrill and Laurie with people who were close to McQueen and can attest to his spiritual transformation, such as McQueen's widow, Barbi, the pastor of McQueen's church, McQueen's flight instructor and even a metabolic technician who served McQueen in the days leading up to his death.
"There was a statement that McQueen made, which was, 'My only regret in life was that I was not able to tell others about what Jesus Christ did for me,'" Laurie said, quoting what McQueen had told Pastor Leonard DeWitt of Ventura Missionary Church before he died.
"I thought, that's a wrong that needs to be righted," Laurie added.
According to the book, McQueen, who was known for his roles in movies like "Bullit," "The Magnificent Seven," "The Great Escape," and "The Towering Inferno," began attending church services at DeWitt's church in 1979. After about three months, he introduced himself to DeWitt and asked to meet him for lunch.
At the lunch meeting, which Laurie said occurred about six months before McQueen was diagnosed with Mesothelioma cancer in December 1979, McQueen asked a number of spiritual questions.
Laurie asked DeWitt in an interview what kind of spiritual questions McQueen asked him in that lunch meeting.
"Leonard remembered that Steve wanted to know if the Bible can be trusted. He wanted to know if all of his sins can be forgiven. He wanted to know what being a Christian looked like," Laurie said. "I think McQueen was trying to wrap his mind around it."
At the end of the meeting, DeWitt asked McQueen if he had accepted Christ as his Lord and Savior. McQueen responded by saying that he came forward during one of DeWitt's invitations in church to accept the Lord.
According to Laurie, it was people like Sammy Mason, a flight instructor who shared the Gospel with McQueen when he was learning to fly, and stuntman Stan Barrett, who debated McQueen about religion and Christianity earlier, who really sowed and watered the seeds that allowed DeWitt to harvest McQueen's faith.
Laurie said that McQueen was only a "baby Christian" when he was given the terrible news that he had cancer.
But as McQueen sought unorthodox cancer treatment in Mexico, it was evident that he was taking his commitment to Christ seriously.
"Now that he had become a believer, one of the first things he does when he arrives in Mexico at a center where he was going to receive some of these treatments is he starts talking to the lady (Teena Valentino) about his faith in Christ. I thought that was very interesting that he was initiating conversations with people about it," Laurie said.
"He had organized a time to feed a lot of the other cancer patients there in the clinic. He wanted to join them. It was a little food that they weren't supposed to eat but he was sort of treating them. He wanted to go spend some time with them but he wasn't able to do it because he was feeling so sick," Laurie continued. "So he made a recording that he played for them. In that recording, he prays for them and he talks about his faith in Christ."
As McQueen's days wound down, he expressed the desire to meet with Graham, who at the time was one of the most visible faces in evangelical Christianity. Luckily, DeWitt was able to reach out to some of his connections, who alerted Graham about McQueen's request.
According to Laurie, Graham met with McQueen at least twice during McQueen's final days — once at McQueen's ranch in Santa Paula and right before McQueen was flown to Mexico to have cancerous tumors removed in November 1980, a trip McQueen would not return from alive.
"I know they had a lengthy meeting where they talked in depth about a lot of things in Steve's life," Laurie told CP. "Billy was really impacted by Steve and felt his conversion was genuine because all Steve wanted to talk about was his faith."
Before going their separate ways, Graham gave McQueen his Bible.
In the early morning hours of Nov. 7, 1980, the 50-year celebrity was pronounced dead at a hospital in Juarez.
According to the book, McQueen's son, Chad, went to the hospital around 6 a.m. that morning and found his father's eyes open, with his hands clutching the Bible that Graham had given him. Nobody could give an explanation for how the Bible had gotten into McQueen's hands.
"He was holding onto that Bible and I think he probably was praying," Laurie told CP. "He could tell that his condition was worsening. No one was with him in those final moments of his life in that room because when they came in, he had already died. He probably saw that Bible, or maybe he was already holding and reading it and just held onto it. There it was under the sheet, as I am told. They pulled the sheet back and found the Bible."
Laurie first shared McQueen's salvation story at SoCal Harvest 2016 last August. At the time, Laurie said he had heard that McQueen died with Billy Graham's Bible open to John 3:16. However, Laurie told CP that in researching for the book, neither he nor Terrill could prove the John 3:16 claim to be factual. However, Laurie said that multiple sources, including Barbi McQueen, have confirmed that McQueen died gripping Graham's Bible.
Laurie also plans to release a documentary film on McQueen's salvation that will be released Sept. 28. The film will be directed by Jon Erwin, who directed films like "October Baby" and "Woodlawn." The film will be shown at 1,000 theatres across the nation for one night only and will also be available on iTunes and other platforms.
Laurie and Harvest Crusades will be hosting Harvest America 2017 on June 11 at the University of Phoenix Stadium in Glendale, Arizona, which will feature musical performances by MercyMe, Trip Lee and NEEDTOBREATHE. The event will be livestreamed across the nation.