Hollywood Icon Steve McQueen Came to Christ Before Death; Pastor Greg Laurie Reveals Details in Book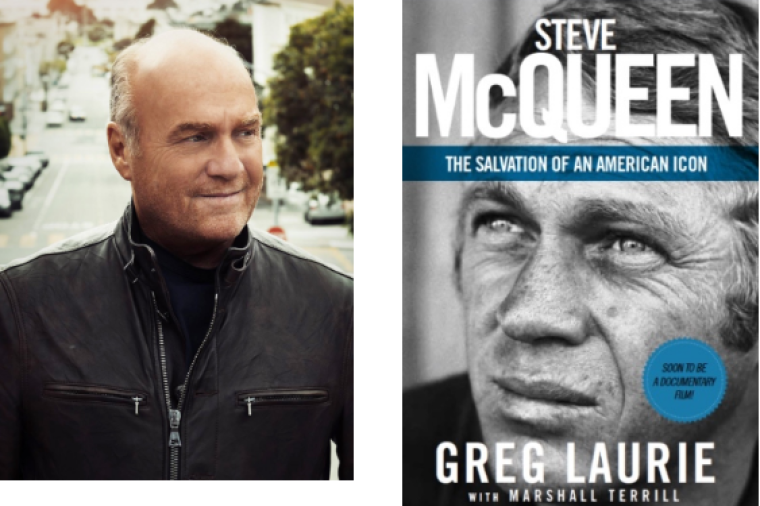 Internationally renowned evangelist Pastor Greg Laurie of Harvest Ministries is revealing the salvation story of legendary actor Steve McQueen in his newest book, Steve McQueen: The Salvation of an American Icon, which will be followed by a documentary film.
Steve McQueen, which hits shelves June 13, follows the life of the No.1 movie star of his time. Also known as the "King of Cool, McQueen is now immortalized in pop culture through his hit movies "The Magnificent Seven," "The Great Escape," and "Bullitt."
It was McQueen's legendary car chases and death-defying stunts that drew many fans, including Pastor Laurie.
"That story was so fascinating to so many because the mystique of Steve McQueen continues to this day," said Laurie in a statement shared with The Christian Post. "Steve McQueen wasn't cool because he drove the Bullitt car. The Bullitt car was cool because Steve McQueen drove it."
"Notwithstanding all his fame and wealth, a colossal vacuum lived rent-free in his heart, a yawning chasm. A lot of people do not know about McQueen's hardscrabble beginnings. He was born into the home of an alcoholic mother and a father that left him early in life, he found himself on the wrong side of the law more than once. McQueen chased after every pleasure this planet had to offer."
The book journeys through McQueen's childhood, his colossal success and his relentless pursuit for purpose outside of Hollywood, which ultimately led to his conversion to Christianity shortly before his early death from malignant mesothelioma.
McQueen's rough life initially led him to search for purpose in Hollywood. He had the best and fastest cars money could buy, multiple women, including two divorces, and eventually found himself in his own battle with drug and alcohol abuse, a fact well-known throughout the media.
What many do not know, however, is that before his death in 1980 at age 50, McQueen came to faith in Jesus Christ.
"In a significant turn toward the end of his life, ironically, just before he found out that he had cancer and while still the top movie star on earth, Steve did something that showed me that he really was 'the coolest of them all.' He put his faith in God and became a believer in Jesus Christ," said Laurie, who has an exact replica of McQueen's 1967 Bullitt Mustang. 
"In many ways, our lives ran in parallel. I don't mean to suggest I am on McQueen's level of 'cool' in any way, but we both had troubled early years, fathers that left home, we were both raised by a single mother and we both got into more than a little trouble. Our stories diverge around the age of twenty, when I came to faith in Jesus and McQueen went to Hollywood. Ironically they came back together again when he became a Christian. That's the life-changing story we uncover through this amazing journey, and it's a story McQueen, in his own words, worried he'd never be able to share with the world. Now, almost forty years after his step into heaven, he'll finally get the chance."
Steve McQueen: The Salvation of an American Icon was co-authored with Marshall Terrill (the acclaimed expert on all things Steve McQueen). Together, Laurie and Terrill traveled the country interviewing many of those who knew McQueen best and were with him in his last days.
This venture is also now in production as a documentary film about McQueen.
The film is being directed by filmmaker Jon Erwin ("Moms' Night Out," "Woodlawn," "October Baby") and includes on-camera interviews with many of the same people mentioned in the book with a special appearance by an avid Steve McQueen fan — Hollywood megastar Mel Gibson. The film is scheduled for a September release.
For more information on the film and to pre-order the book, Steve McQueen: The Salvation of an American Icon, visit Laurie's site.