Actor Vin Diesel Fulfills Dream of Singing With Gospel Choir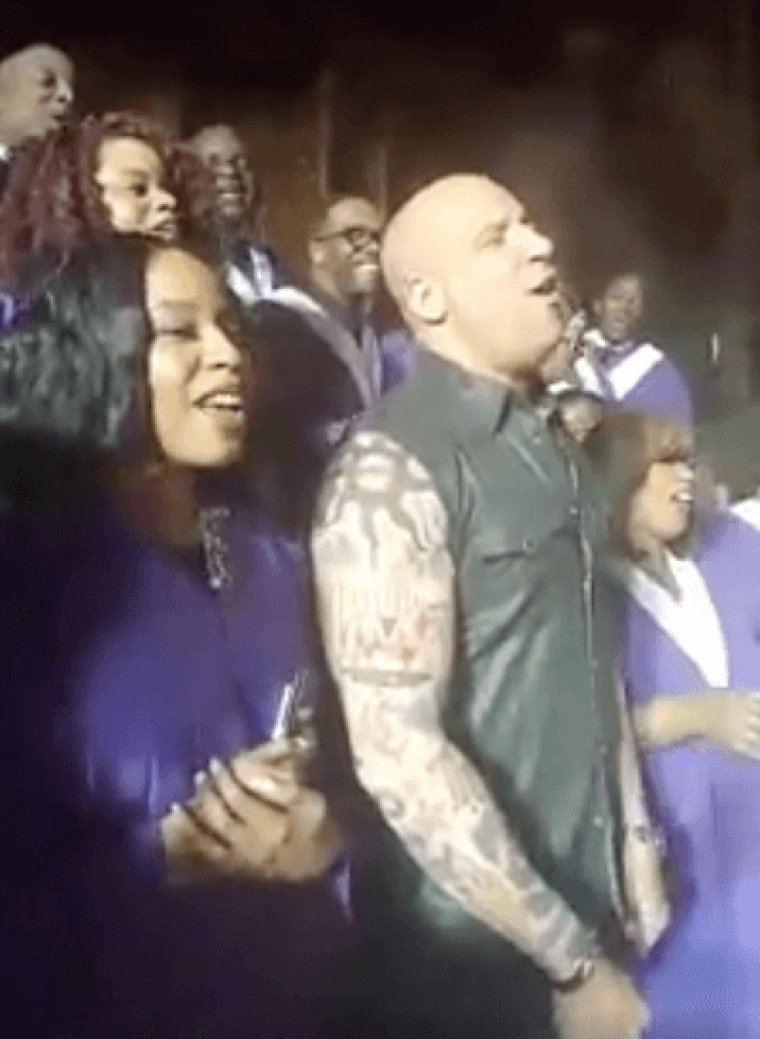 While on the set of "xXx: The Return of Xander Cage," actor Vin Diesel fulfills his dream of singing with a gospel choir, belting out the tune, "Oh Happy Day."
"We are filming a scene in a church and I had a dream that the film would include a choir and we went through thousands of choirs and selected which choir would be in the movie," Diesel explained before making his choir debut in a video posted by Trinity Lewis.
Diesel joined the Sharon Riley and the Faith Chorale, a 13-member choir, on set as they shot the action movie, which is currently being filmed in Toronto.
"I just wanted to say that a dream of mine always, has been to have the confidence to sing in a choir," said "The Fast and the Furious" actor. "Although my grandmother would take me to the choir every weekend, I never had that little bit of confidence to get up there and sing. So since I'm in a circle of love with Sharon Riley and the Faith Chorale, I am going to attempt what I thought was not possible."
The choir, from the Greater Toronto area, then indulged Diesel, singing the popular "Sister Act" song, "Oh Happy Day," as the actor sung lead and his co-star Samuel L. Jackson reportedly watched from afar.
"Oh, happy day. When Jesus washed, when He washed, my sins away," Diesel passionately sung.
The video has since gone viral, with people on social media going wild over a tatted Diesel singing in the midst of nicely dressed choir members. Many viewers called the video "a blessing," and cheered the California native on.
Lloyd Lawrence, the choir's manager, told CTVNews.ca that the film shoot was "awesome."
"It was a very professional and loving atmosphere, so it was cool," Lawrence said.
It's not the first time the choir has been featured in a film. The choir can be seen performing in "Blues Brothers 2000," a sequel to the 1980s "Blues Brothers" starring Dan Aykroyd.
Diesel has been singing a lot lately, as seen in videos posted on social media, including at the 2015 MTV Movie Awards where he paid tribute to his late "Fast & Furious" co-star and friend, Paul Walker.
"xXx: The Return of Xander Cage" is slated for a 2017 release.