Actors, Crew Quit Making of Pro-Life Movie 'Roe v. Wade'; Filming Continues (Video)
Sponsored by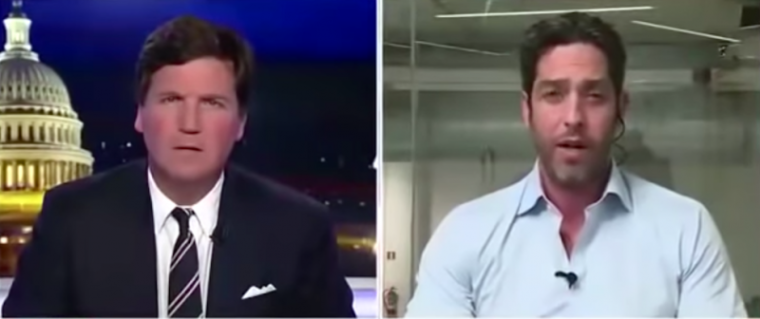 Actor Nick Loeb is co-directing the upcoming film "Roe v. Wade," a pro-life story of the landmark Supreme Court case and revealed the film has faced its share of obstacles, including people quitting and shoot locations backing out. But they're continuing production.
Loeb and his production partner, Cathy Allyn, began shooting their pro-life feature film June 15 in New Orleans. The film is being made to explain "what happened from 1966 through 1973" that led to the Supreme Court's decision declaring existing laws against abortion unconstitutional.
According to a recent interview with The Hollywood Reporter, Loeb was approached by a crew member outside Tulane University last week and she asked him: "Are you the director?"
"When I told her I was, she told me to go **** myself," Loeb described. "Then she threw her headset on the ground and walked off. I found out later she was our electrician."
Although they have a great cast of Hollywood celebrities such as Jon Voight, Robert Davi, Corbin Bernsen, John Schneider, Stacey Dash and more, Loeb admitted some of the actors have walked off the set and quit once finding out it had a pro-life slant.
"We had to replace three local actors, including one who was to play Norma McCorvey, even after she begged for the role," Loeb said.
Among the crew members who quit in protest was a customer who left after two weeks "because of the subject matter and pressure from her peers," added Loeb's partner, Allyn.
Loeb and Allyn were reportedly forced to link arms and co-direct because their director quit. The pair are also producers, and they co-wrote the script.
The location manager for their scenes in Washington, D.C., also stepped away from the project via email. The email in part read: "I have been doing research on the movie trying to figure out who is producing and what the gist of the story is, and I finally found it, and so I am withdrawing from this project. I am a staunch pro-abortion feminist activist, and I will not be party to such horrible propaganda."
Although they tried to keep the movie under wraps, finding places to shoot was also difficult for them.
At Louisiana State University, Loeb said, "We were told we were rejected due to our content, even though it will be a PG-rated film. They refused to put it in writing, but they told us on the phone it was due to content."
A synagogue in New Orleans likewise backed out as a venue which they shortly used for catering and to place extras.
"Once they found out what the film was about, they locked us out. We had to call the police so that the extras and caterers could retrieve their possessions," Loeb continued.
Loeb and Allyn are marching on, however, and they believe the timing of the film is perfect, since the Roe v. Wade decision has been in the news lately due to Justice Anthony Kennedy announcing that he will retire from the Supreme Court. The announcement will give President Donald Trump the chance to appoint a judge who can possibly tilt the court toward overturning the polarizing case.
"But even without that news, it's one of the most controversial political decisions in history. It divides us and makes us uncomfortable," the "Den of Thieves" actor explained.
He believes his own personal battle with actress Sofia Vergara over access to embryos they created has also played a role in informing the film.
"I have my own pro-life issue going on with my fight over embryos, but no one has really told the whole truth about Roe v. Wade in a film. When I delved into this, I discovered conspiracy theories, fake news, made-up statistics and a whole lot of people involved who switched their positions from pro-choice to pro-life," Loeb shared.
During an interview on Fox News in March, Loeb said that even Facebook block their film promotions for their crowdfunding site.
"The truth that we talk about in the film, a lot of people don't want that truth to come out," he said during his appearance on "Tucker Carlson Tonight."
Despite the setbacks, production continues because he believes the abortion-legalization movement was orchestrated around deception and it's all historically established despite it being a little-known fact.
Documentaries have been made but there has never been a feature film to tell "the untold story of how people lied, how the media lied, and how the courts were manipulated to pass a law that has since killed over 60 Million Americans," Loeb said.
For more information, visit roevwademovie.com
Follow Jeannie Law on Twitter:
@jlawcp