Does Facebook Have an Anti-Life Agenda?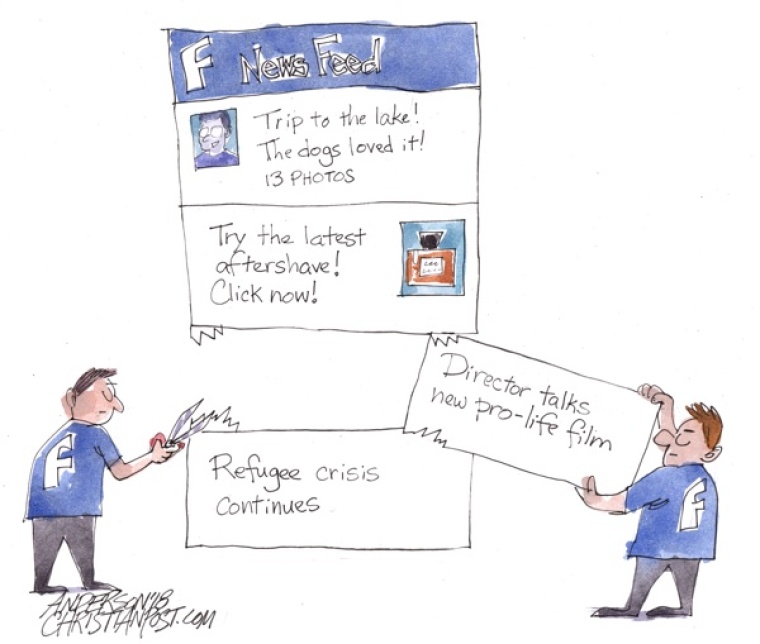 Actor Nick Loeb, co-producer of the upcoming film "Roe v. Wade" with Jon Voight, said Facebook has been blocking him and Alveda King from promoting their pro-life film.
The "Den of Thieves" actor said on the Fox News show "Tucker Carlson Tonight": "I've already run into some problems. We've had a lot of difficulty raising the money in Hollywood so we decided to do a crowdfunder. We created a crowdfund site called roevwademovie.com and we launched on Facebook to try to raise money and even Facebook tried to shut us down."
Read more at: https://www.christianpost.com/news/nick-loeb-jon-voight-alveda-king-blocked-on-facebook-from-sharing-pro-life-roe-v-wade-film-224470/