Actors Mike Vogel, Erika Christensen Inspired by Love Story of Ex-Atheist and Wife in 'The Case for Christ'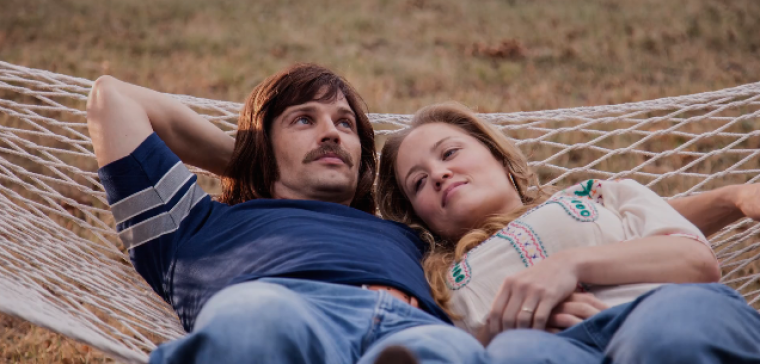 Mike Vogel and Erika Christensen, stars of the new film "The Case for Christ," say the relationship of ex-atheist Lee Strobel and his wife Leslie encouraged their own marriages.
"The Case For Christ" pulled in close to $4 million in its opening weekend and came in 10th place at the box office. The faith-based film was written based on Strobel's best-selling book of the same name which tells the story of a journalist who sets out to disprove the validity of the resurrection of Jesus Christ after his wife becomes a believer.
"Leslie's love is remarkable," Christensen who plays Leslie in the film, told The Gospel Herald at the red-carpet premiere of "The Case for Christ" on April 6. "She's a very passionate person and also not afraid to express the way that she's feeling. That's the core of who she is, and what spoke to me about her. That's what I love about her as a person and her as a character to play."
The former "Parenthood" actress married her husband Cole Maness in 2015. She said she was inspired by Lee and Leslie's relationship because even in the most tumultuous of times in their marriage, their love for each other was very obvious.
"What kept them both going was that they cared so much about making it work, ultimately. They were both trying very different approaches to how to make it work, but they were both fighting so hard for that marriage ... Lee and Leslie, in the middle of the craziest fights, would still know that they loved each other," she added.
Her co-star Vogel, who plays Lee, has been married since 2003 to his wife Courtney. He also echoed Christensen concerning the inspiring husband and wife example shown by the Strobels.
"You meet Lee and Leslie today, and they're such a kind-hearted, beautiful couple, and so in love. As a husband and as a father, it's an awesome example for me to see that stand the test of time, but to also see that they're human," he commented.
Lee and Leslie Strobel's marriage wasn't always so harmonious, however. Qhen Leslie, a former agnostic, became a Christian her husband, the Chicago Tribune and self-proclaimed atheist, was infuriated thinking his wife joined a "cult."
"The Case for Christ" showcases this struggle on the big screen and the Strobels penned a book titled Surviving a Spiritual Mismatch in Marriage in which they go into further detail about their battles.
Following an intense investigation lasting nearly two years, Lee eventually came to the conclusion that it took more faith to be an atheist than to be a Christian. He found a substantial amount of evidence proving that Christ rose from the dead and finally decided to embrace Christianity.
Vogel, a professing Christian, told The Gospel Herald that he believes the Strobels' relationship is evidence that Christians married to nonbelievers have hope.
"I had a youth pastor tell me when I was much younger, 'fellas, love is choice. There will be many times when you don't feel love for your wife, or vice versa, she may not feel love for you, but that does not mean that you are not in love still. It is a choice to pick up and continue in that.' Seeing that in [Lee and Leslie] and seeing how they fought for their marriage ... when what they went through would pull many apart," he recalled.
In a recent interview with The Christian Post, Lee Strobel explained in more detail his journey in marriage with his wife and how they were able to find common ground.
"There are so many couples that either are from two different religions — Christianity or another religion — or one is not a believer and the other is. Or even more common, one is a passionate and committed believer and the spouse is just not very interested in spiritual stuff," he explained. "Those spiritually mismatched marriages are very common and people in those relationships are going to get a lot out of this movie because that was our situation."
The 65-year-old explained that when his wife came to faith and he turned from his atheist belief, everything changed.
"All of a sudden our values changed. Our values were different, the way we wanted to spend our weekends was different, the way we wanted to raise our children was different, the way we wanted to spend our money was different, and it led to conflict in our marriage," he admitted.
Strobel confessed that even though things eventually worked themselves out, it was a struggle to get it right once they changed course.
"One of the things she did that did work was allow God, over time, to transform her values and her character. So, as I looked at her, there was an attractiveness, a winsomeness to the positive changes in her character and values that encouraged me to check out Christianity to see if it was true," Strobel said.
"The Case for Christ" hit theaters nationwide on April 7. For more information about the film, click here.