Hollywood actress Kathleen Quinlan says new film role challenged her to strengthen her faith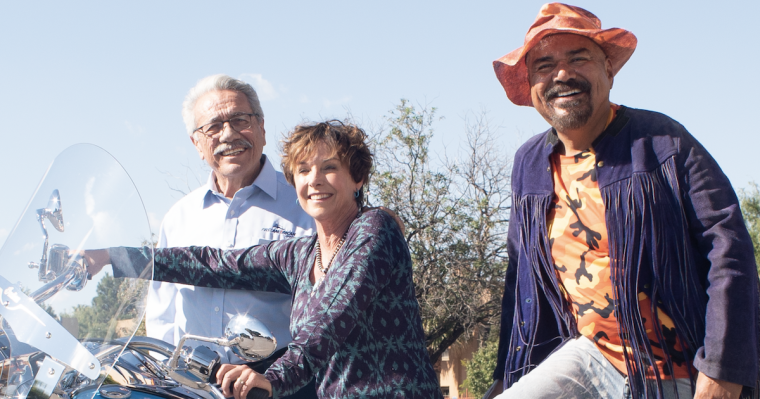 Hollywood actress Kathleen Quinlan, one of the stars in the upcoming faith-filled movie "Walking With Herb," says the role she played challenged her own faith, leading her to make adjustments. 
"Walking with Herb" is a comedy film directed by Ross Marks. Along with Quinlan, the film stars Edward James Olmos and George Lopez. 
"Amid a crisis of faith, an amateur golfer receives a startling message from God on his computer screen," a synopsis of the film describes.
Quinlan revealed to The Christian Post that she was drawn to the role of Sheila because her co-star, Edward James Olmos, asked her to be a part of the film. Her character's outlook on life, she said, is something she believes is needed in these times.
"It's been such a dark time that everyone's going through and still is," she said. "My faith has been adjusted. Sheila, in the movie, has more faith than I do. I'm not religious, per se, but I would think this would be a really rough time for anybody that didn't believe in something bigger than themselves.
"When else do you need faith?" she posited. "Certainly not when things are going well. But now, I think we need a lot because thank God the scientists are helping to pull us through this and there are people like that that will work tirelessly to make that happen."
The actress, who has been in film and television for three decades, said there is so much uncertainty in these times, which is why people need to tap into more than just what is known. 
"We don't know what's coming and we know things are changing right underneath our feet. But we don't know what's ahead, so I hope we can muster up a little more faith," Quinlan said. "I'm certainly going to try."
In "Walking With Herb," Quinlan's character, Sheila, is a loving wife who relies on her Christian beliefs and is patient with her husband, who loses his faith in God after a great tragedy in their family. 
"If only we could be like Sheila. Like, it's OK that I believe what I believe in. It's OK that you believe what you believe. If your belief and your faith is not inclusive of other people, then we're sunk already, divided we fall," the actress asserted. 
The movie is based on the book of the same name by Joe S. Bullock.
Quinlan modeled her character after a friend whom she described as being "much more religious than I am." She admitted that her friend has "so much more faith" than she does, but "I keep giving it a shot and one day I'll figure it out," she declared. 
The Academy Award-nominee said she wants viewers to "get a little lift" from watching the Mark Medoff film.
"Everything has its place, and not everybody wants to go to the movies or sit in their living room at the end of a hard day and watch something really challenging and difficult. I mean, I'm a really sensitive person, so challenging and difficult is interesting to me, certainly as an actor," she told CP.
"When things are not going well, I want to watch 'The Great American British Baking Show,' and certainly Ted Lasso has given us a great lift," Quinlan added. "We're storytellers, we're filmmakers, so that's a very interesting story. It's a very interesting subject and it's worth exploring in ourselves, especially at this time in our lives. But if nothing else, you have to see George Lopez and Edward James Olmos together because they're priceless." 
The movie is filled with Bible scriptures and mentions of divine signs and moments orchestrated by God. 
"I definitely believe in things like that," she said of divine signs. "I remember when I went to go see my friend's gravesite, my best friend, she died four years ago. My husband and I were driving up to the [cemetery]. I did ask her, I said, 'Would you please send me a sign? I just want to know that you're OK.' And a deer walked right by in front of the car in the middle of the day. I said, 'OK, thank you,'" Quinlan recalled.
"Walking with Herb" is exclusively in theaters on April 30, May 1 and May 3 for a limited three-night Fathom Events engagement. 
"See this movie and have a breath of fresh air," Quinlan encouraged.