Actress Taraji P Henson says Christians must model Jesus Christ, combat hate with love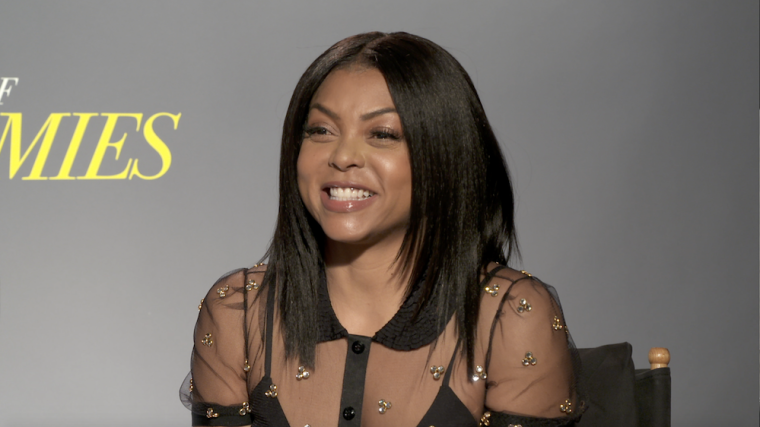 NEW YORK — Academy Award nominee Taraji P. Henson stars in the upcoming film "The Best of Enemies," and like her character, Ann Atwater, she believes true followers of Christ are to display unconditional love, even to those who are hateful.
"The Best of Enemies" tells the true story of an unlikely relationship between Ann Atwater (Henson), an outspoken civil rights activist, and C.P. Ellis, the president of the Durham chapter of United Klans of America (played by Oscar-winner Sam Rockwell). The pair unwittingly co-chaired a community summit in Durham, North Carolina, in the summer of 1971, just months after the U.S. Supreme Court upheld the use of busing to desegregate schools. What followed would change Durham and the lives of Atwater and Ellis forever, as the two formed a friendship that lasted a lifetime up until Ellis' death in 2005.
When asked about finding resolutions to racial tensions, Henson told CP that a Christian's role is to work to defuse the conflict that's around them. "If you're a person of Christ, and if you are a Christian, then that's what you do, that's what Jesus did. Jesus was nailed to a cross by people who hated Him, resurrected, and still loved those same people. So you have to tap into that if you are truly a Christian," she told The Christian Post.
The love Atwater showed Ellis despite his innate hatred of black people as a KKK leader eventually broke through his contempt, and Henson describes that as a reflection of God's heart.
"When we talk about love, we talk about God's love. It's unconditional and love is the search for understanding," Henson said. "So even the person you hate, if you want change you can't match it with hate or else nothing's going to change. Someone has to rise above and tap into love. And that's when she (Atwater) was able to get change."
"It changed C.P.," Henson's co-star, Sam Rockwell, added. 
In the film, Ellis and Atwater talk about what helps them fight their battles. While Ellis says his gun does his fighting for him, Atwater replies that her Bible does her fighting for her. Rockwell claimed "acting" does his fighting for him. While Henson agreed, she admitted it goes a little further for her.
Henson added: "But then, on a higher level, because we're all still just humans, I believe in a higher power because humans gonna hurt you. Your mother, your father, we're humans — that's what we do, right? So I have a higher power. You call it whatever you want, I call it God and that's who fights my battles. Because some situations, I shouldn't have walked away from. So it had to be something bigger than me."
Both Henson and Rockwell give award-worthy performances in "The Best of Enemies."  They truly embodied their characters' revolutionary roles and honored Atwater's and Ellis' memories.
"Because these are real people it was very important for both of us that we got it right," Henson said. "Even though they're not alive, they have family members that love them very much and we wanted it to do them a service. This story is very important and if we don't handle it well, then their lives were in vain. And we can't have that because their stories are too important." 
"I was scared to death to portray this, but I don't take roles if they don't scare me. Because if I'm not scared, I'm not going to transform. And if I don't transform, how's the audience going to transform? So she (Atwater) scared me because she was a real person," she continued.
The "Empire" star said she loves to be challenged in the roles she takes on and Atwater, the sassy southern activist, was just that.
"I'm a character actress, so the more I don't look like myself, the better. It was fun. I love playing different characters. Then when Sam signed on, I was like, 'This is gonna be so much fun,' because he's a character actor too. He disappears in all of his roles," Henson gushed.
Henson further revealed that she's always looking to work with people who will inspire her to "raise the bar."
Rockwell likewise praised Henson, saying, "I probably wouldn't have done the film if it wasn't for Taraji. Taraji was the main reason."
"I'd played a racist before, I wasn't looking to play a racist again. But I was like, 'Well, this is an interesting character, it's an interesting story, and a chance to work with Taraji. And it's about change and love that it's an important story,'" The "Three Billboards Outside Ebbing, Missouri" actor concluded.
"The Best of Enemies"  STXfilms hits theaters on April 5. For more information visit the movie's website.