MTV Movie Awards: Taraji P Henson Calls for Unity, Says God Made Everyone Different for a Reason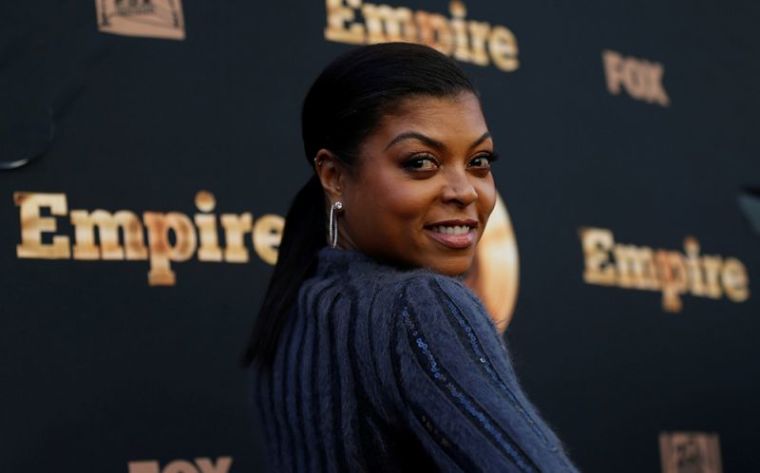 "Hidden Figures" actress accepted the MTV Movie and TV Award for "Fight Against the System" on Sunday on behalf of her "Hidden Figures" cast and filmmakers and used the platform to make a call for unity, saying that God cleverly made everyone different for a reason.
"The message of the movie is togetherness," Hensen said in her acceptance speech. She claimed that all people should come together regardless of gender, race or sexuality and she credited that level of unity to God.
"God is very clever. He made us all different for a reason, so we better figure it out," Henson declared.
The golden popcorn was presented to Henson by "Blackish" star Tracee Ellis Ross and U.S. Congresswoman Maxine Waters.
"Artists, actors, singers and citizens have a unique ability to speak out and inspire change," Waters said before introducing the nominees.
In addition to "Hidden Figures," "Get Out," "Loving," "Luke Cage" and "Mr. Robot" were all nominated in the category.
"This movie was bigger than all of us. We understood that, we understood the task at hand. We understood that this is a part of history that needed to be re-implemented into the blood and veins of American history," Henson said in her speech of the powerful film she starred in. "For me, it was very important because I grew up with an understanding — no one ever told me that girls couldn't do math and science, but there was an understanding. There was an understanding that it was for boys."
"I remember getting this script and being very upset, because it felt like a dream was stolen from me. And it became my mission, and everyone's mission who was involved with this film, to dispel that myth, so that another young girl would not grow up thinking that her mind wasn't capable of grasping math and science. If it were not for these women, we wouldn't be in space."
It's not the first time the 46-year-old actress spoke openly about God. She took to Instagram at the top of the year to share a quote encouraging others to be the light of the world regardless of how people feel about it. She said the "spirit" delivered that message to her and she wanted to share it.
"Back on my morning meditation (I fell off for a while) Spirit delivered this message to me," she wrote. "Don't ever dim your light to make someone else feel comfortable! God gave you that light to share with the world."
The Washington, D.C., native went as far as to advise people to pray for those who do not want to see them live up to their potential.
"If someone can't take your brightness ... politely hand them a pair of fabulous shades and wish them well on their journey," Henson continued. "More importantly, pray that they tap into the light GOD GAVE THEM. #beblessed #operateFromGodLove #GodIs #GetMeCloserToYouGod AMEN."
The "Empire" actress previously spoke to The Christian Post about how her Christian faith has impacted her 20-year career in acting.
"It has definitely kept me sane and continues to keep me sane because I know how I got here. I moved to California with $700 in my pocket with my son and a dream and faith," Henson told CP. "And every time a door would close I would pray to God, like 'I know you've got a plan for me because I'm still here.' There's a plan for me and I believe in that."