Actress Yvonne Orji Reveals Challenges of Being a 33-Y-O Virgin in Hollywood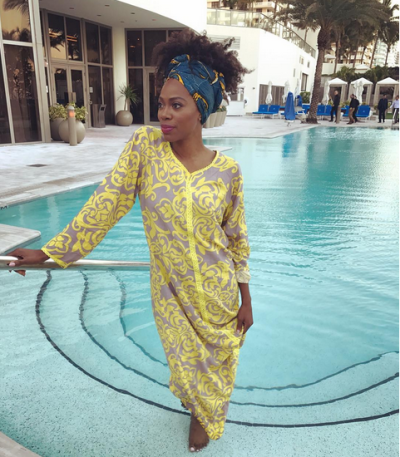 Yvonne Orji has been vocal about being a virgin for some time, but now the actress and comedian is opening up about some of the challenges that come along with her celibacy at age 33.
In an interview with Fusion last month, the "Insecure" actress credited the Grace of God for remaining a virgin as an adult.
"You don't stop and say, 'when I'm 33 I'm still going to be,' you just go year by year. You're just like, 'oh, I'm 25 now, OK great," she said. "Oh, I'm 30, great. It's day-by-day by grace."
On the HBO show "Insecure," Orji's character Molly is promiscuous. Orji admitted that at times it can be challenging to leave the set and go home alone.
"I'm a virgin and I'm playing this girl on TV who's like sexually free. And there are days that I would go home from set and I'd just be like, 'I want somebody to come over,'" she admitted. "And it's like no, go to bed."
Now that Orji has continued to share her story with the world, she said waiting until marriage to have sex is about more than just her.
"I can't go back now, it's bigger than me. I would disappoint so many people if it got out like 'Yvonne actually had sex before,'" she said. "'Why can't someone stick to their word?'"
In a previous interview with entertainment source Gold Derby, Orji spoke about how her career impacts her Christian faith and identity.
"For me, faith [and] Christianity — there's no separating it for me and my walk. I don't take my Christianity off," Orji said. "I'm just me. I love being Nigerian, I love to laugh, and I love Jesus."
While some may not approve of her television character, Orji said she's able to separate Molly from Yvonne.
"Even with the role of Molly some people are like, 'how can you be a Christian and play this role?'" she revealed. "I don't curse in real life but for me cursing in a film or a TV show is not a deal breaker for me."