ISIS Doesn't Represent Islam, Says 'Actual Muslims' Group on Chicago Billboard
A group of American Muslims have launched a billboard campaign in Chicago to let the world know that Muslims do not approve of the killings and murders that the Islamic State terror group claims to be carrying out in the name of allah.
The American-Muslim nonprofit group Sound Vision Foundation has launched a billboard in Chicago in an attempt to convince commuters heading downtown that IS (also known as ISIS, ISIL and Daesh) does not represent Islam.
"Hey ISIS, you suck," the billboard states. "From, #ActualMuslims."
The billboard references Quran 5:32 to claim that the holy text and the Islamic prophet Muhammad wants Muslims to regard life as "sacred."
The billboard is a part of Sound Vision's "ISIS Sucks" campaign, which is an initiative to drive public Muslim opposition to IS.
"Prophet Muhammad, God's peace and blessings be upon him, is described in the Quran as a mercy to all of the worlds. He came to establish peace, justice, law, and order," Imam Abdul Malik Mujahid, Sound Vision's founding chairman and author, wrote on the group's website. "ISIS is diametrically opposed to everything he taught and expected his followers to adhere to."
"ISIS does not represent Islam or Muslims," Mujahid added.
As many of IS' victims have been Muslims, Leena Suleiman, a sound vision representative, told NBC Chicago that the idea for the billboard was funded by a group of 60 Muslim professionals living in the Chicago area.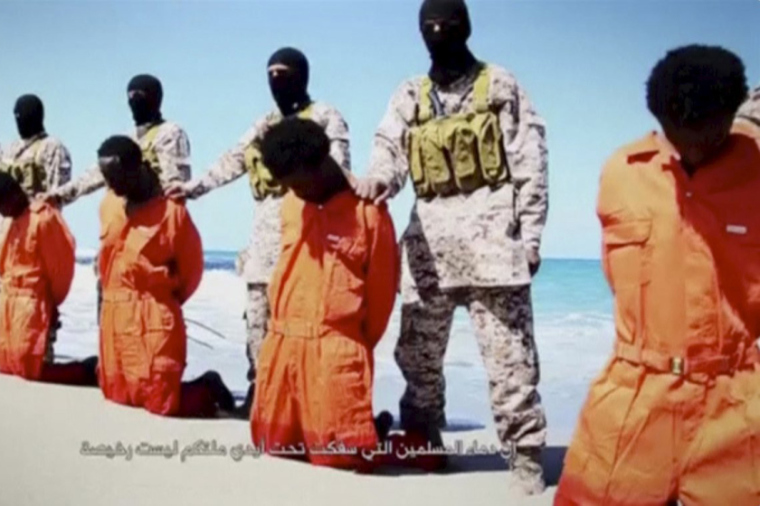 As the ad has been placed on a billboard along I-294 just north of North Avenue, Suleiman added that the group wanted to target and utilize a high-traffic area.
"It's about shouting out, 'ISIS does not represent me, I'm Muslim, I say the word 'sucks,' I'm like everyone else in my country,'" she said. "We want to scream it from a billboard."
"Obviously Muslims know that ISIS sucks, so the main audience is people who are not Muslims," Suleiman added. "People who need to hear that Muslims are not OK with what ISIS is doing."
Suleiman, who also spoke to the liberal website Salon, detailed how Islamophobia and extremism really play into each other.
"Islamophobia begets extremism and vice versa," Suleiman stressed. "On a local scale, when an Islamophobe starts otherising Muslims, this can make a Muslim feel unwelcome in his or her own country."
"On a global scale, Islamophobia gives fuel to and 'legitimises' the angst that extremist groups feel, which is converted into a violent ideology, however baseless and harmful," she continued.
Although the billboard cites Quaran 5:32 to prove that Muslims are supposed to regard all life as sacred, blogs like Answering Muslims and Patheos have stressed in the past that the verse is often used out of context by defenders of Islam to show that Islam is a peaceful religion.
The verse states: "Because of that, We decreed upon the Children of Israel that whoever kills a soul unless for a soul or for corruption [done] in the land - it is as if he had slain mankind entirely. And whoever saves one - it is as if he had saved mankind entirely. And our messengers had certainly come to them with clear proofs. Then indeed many of them, [even] after that, throughout the land, were transgressors."
Not only is the verse directed at "children of Israel," it seemingly justifies killing in response to corruption on the Earth.
Additionally, Quran 5:33 states that "the penalty for those who wage war against allah and his messenger and strive upon earth [to cause] corruption is none but that they be killed or crucified or that their hands and feet be cut off from opposite sides or that they be exiled from the land."
"And here, the punishment for mischief is clearly prescribed: execution, crucifixion, mutilation, or at the least, exile. This is the command given to the Muslims. Quite clearly, it does not teach what the Muslims proclaim it teaches; in fact, it teaches almost the exact opposite," Muslim-turned-Christian author Nabeel Qureshi wrote in 2010. "It is undeniably clear that, in order to make Islam seem peaceful, ... [many] Muslims rip this verse out of its context, take words out of the very verse itself, changing the entire message for something else."