Christian Preschool Charging Discrimination Against Missouri Over Grant Program Gets Support From ADF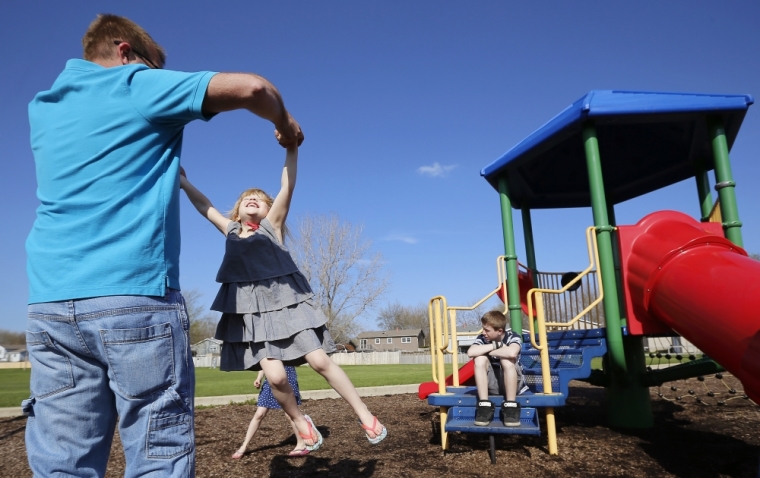 A preschool in Missouri that was denied state funds to improve its playground because it's owned by a Lutheran church says the state's discrimination against the school is unconstitutional, as its attorneys file a brief with the U.S. Supreme Court.
Trinity Lutheran Church Learning Center of Columbia filed a lawsuit against the Department of Natural Resources after it rejected the school's application for a grant to take part in a program meant to improve the safety of playgrounds by using recycled tires as ground cover.
In an interview with The Christian Post on Monday, Alliance Defending Freedom senior counsel Erik Stanley said this case is particularly egregious given the secular nature of the program.
Recycling old tires is "about as far away from a religious purpose as you can get. And so, to say that churches cannot participate in that really only demonstrates hostility to churches, and the problem is that there's no stopping point," Stanley said. "That type of rationale could be extended to say, 'Well, we're not going to fix the roads in front of the church because that could be an aid to religion.'"
"What we're really after is the fact that government should be religion-blind with these types of programs and churches have just as much right to participate as anyone else does," he continued.
The Christian Post reported back in April that the preschool applied for a grant to modify the playground surface back in 2012, but its application was rejected because the school is affliated with a church.
In the state's rejection notice, the learning center was told that its grant request was not going to be fulfilled because Article I, Section 7 of the Missouri constitution bars the "public treasury" from funding "aid of any church, section or denomination of religion."
In response to the rejection, Trinity Lutheran Church Learning Center filed a lawsuit against Missouri's Department of Natural Resources Director Sara Pauley in 2013. A district court ruled in favor of the state and the three-judge panel of the Eighth Circuit Court of Appeals concurred.
In a statement after ADF filed its brief with the Supreme Court last Friday, senior counsel David Cortman said: "A government isn't being neutral toward religion when it treats religious organizations worse than everyone else. Missouri argues that it is free to discriminate against churches, even when it comes to neutral playground safety programs, because Supreme Court cases say the government doesn't always have to remain neutral between religious and non-religious organizations."
"The problem for the state is that those cases actually say the First Amendment allows the government to give religious organizations more favorable treatment, not less," he continued, calling the move a "bait and switch."
The First Amendment actually permits the government to give religious organizations more favorable treatment, not less.
For example, the unanimously decided Hosanna-Tabor v. EEOC — a case involving a church's hiring practices — held that "as long as religious schools are treated the same as other similar secular employers, like labor unions and social clubs, there is no First Amendment violation," ADF senior counsel Kevin Theriot said last week.
The court's decision reads, in part: "the text of the First Amendment itself … gives special solicitude to the rights of religious organizations."
Friend of the court briefs have been filed on behalf of Trinity Lutheran by multiple organizations, including the American Center for Law and Justice, the Lutheran Church-Missouri Synod, and the Southern Baptist Convention's Ethics & Religious Liberty Commission.
The congregation of Trinity Lutheran Church in Columbia, Missouri, has been in existence since 1925.