Adorable 'Talking' Porcupine Munching on Corn Will Make You Laugh This Christmas (VIDEO)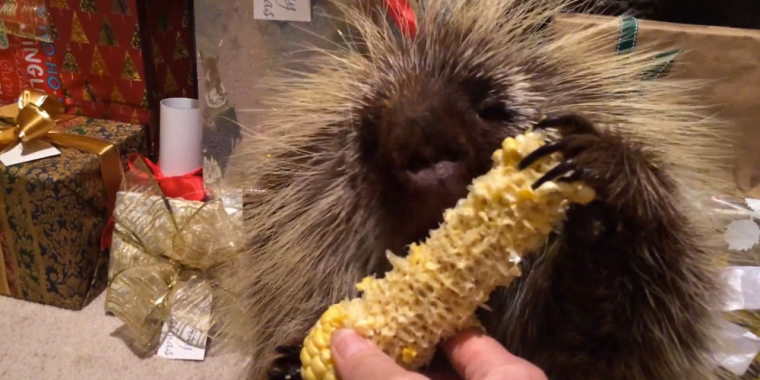 Three things as I watch this video of Teddy Bear the Talking Porcupine eating his Christmas present, four ears of crunchy golden corn.
1. Who knew that porcupines made talking/barking sounds? Maybe a lot of you did. I didn't.
2. I certainly lack the guts to have a porcupine as a pet. I'd hate to get a foot full of quills while taking a wrong step in the dark.
However, Teddy's caretaker is no mere pet owner. Allison Blankenship runs an exotic animal rescue and wildlife education company called Zooniversity, and she adopted Teddy when he was found as an orphan in a barn.
Blankenship thinks Teddy doesn't know he's a porcupine, rather believing himself to be a dog. Thus, the vocalizing (and addressing point #1).
It turns out that Teddy is quite the internet celebrity, first going viral on YouTube in 2011. And of course he has his own Facebook page.
3. I want some corn.
Watch and SHARE Teddy Bear's cute Christmas corn on the cob chowdown!