Afghan province bans women from seeing male doctors: reports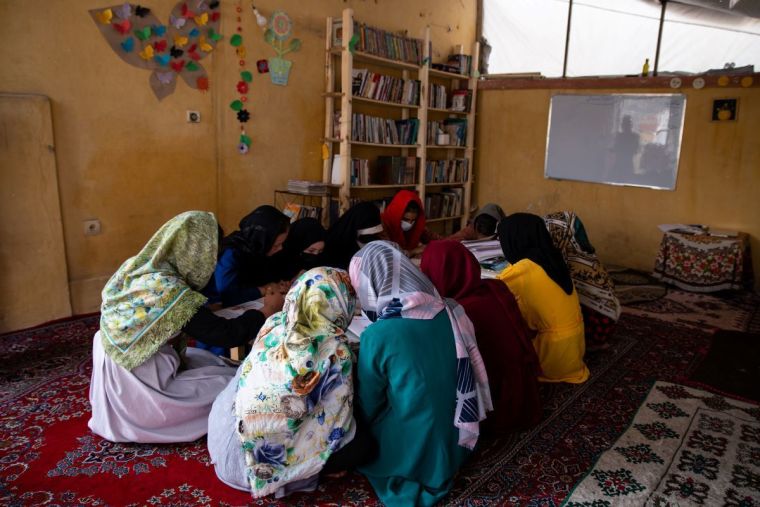 A province in Taliban-controlled Afghanistan has allegedly passed a measure banning women from seeing male doctors, according to reports.
The Directorate of Public Affairs and Hearing of Taliban Complaints in the Balkh province recently made the announcement, according to the Pakistani-based publication The Current, citing the Afghan daily newspaper Hasht-e-Subh.
The provincial leadership will also reportedly create separate working spaces for male and female hospital workers and prohibit male doctors from walking into rooms with female patients.
"Taliban issued a new ruling in Balkh province, Afghanistan, stating that women are not allowed to visit male doctors," tweeted journalist Ashwini Shrivastava on Sunday. "And, no education to women as well, so no female doctors either."
Sahar Fetrat of Human Rights Watch, an expert on women's rights issues and a native of Afghanistan, told The Christian Post that while her organization has not yet confirmed these reports, "it doesn't seem impossible" given "the Taliban's continuous infringement of women's rights and restriction of women's access to basic rights and facilities."
"Since August 2021, women's rights have been under constant attack by the Taliban," said Fetrat. "The Taliban started systematically attacking women's rights by taking away women's liberty, subjectivity, and removing women and girls from social and political spheres."
"The Taliban's nonstop attack on women's rights has deprived women and girls of education, employment, access to healthcare, and practicing agency."
Fetrat said that after the Taliban took control of Afghanistan in 2021 following the U.S. military withdrawal, "they dismantled every system that protected women from gender-based violence and silenced the female protesters who bravely chanted and demanded 'bread, work, freedom' for all the people of Afghanistan."
"We have all seen by now that with the Taliban in power, every day marks a profound loss for women and girls in Afghanistan," she added.
Last November, The Washington Post reported that the Taliban government was looking into educating more female medical professionals as part of their effort to increase gender-based segregation in Afghanistan.
This reported effort of the regime to train more female doctors contradicted their well-documented efforts to eliminate secondary education for Afghan women.
Of Afghanistan's 34 provinces, 24 have barred girls from completing a formal education passed the sixth grade, while many other women pursuing medical careers fled the nation as the Taliban returned to power.
"Girls need to have finished high school if they're going to enroll in a midwifery course, if they're going to be a paramedic or if they're going to train as vaccinators," said Fouzia Shafique, senior health adviser for UNICEF in Afghanistan, as quoted by The Washington Post.
"And we now have two years of which we have no cohorts graduating from high school and therefore no people to train."
In 2021, after several years of gradually reducing the number of troops in Afghanistan, the United States pulled the remainder of its military personnel from the Central Asian nation. 
As the U.S. evacuated, Taliban forces rapidly took control of the country, which resulted in chaos as thousands of Afghans tried to flee the nation via the airport in Kabul. 
In response, the Biden administration temporarily deployed around 6,000 troops to help evacuate U.S. citizens and Afghans who had aided the U.S. over the past several years. 
Although President Joe Biden had promised to use "economic tools" to help protect human rights in Afghanistan, the Taliban government appears unabated in its efforts to enforce strict Sharia law on the country.